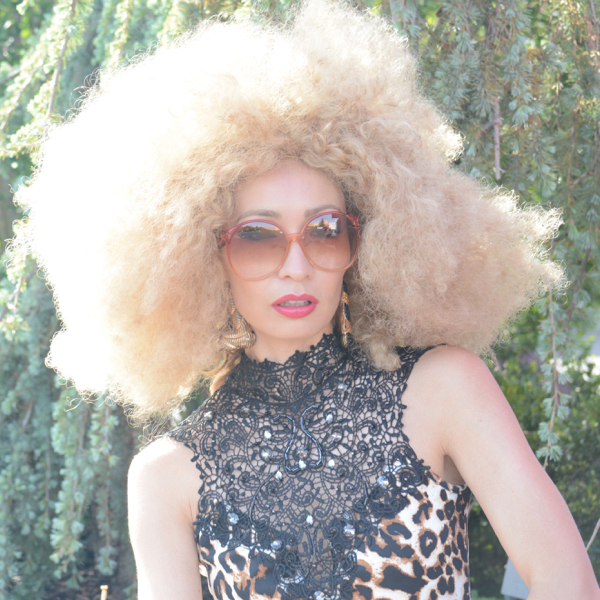 Artist
SAUCY LADY
Originally from Japan with a bi-cultural background, this Boston-based singer, song-writer, and DJ is known to her peers as the "Beantown Disco Queen". Her sexy, humorous and eclectic character is reflected in her music, and her popularity has been gaining steady momentum in the U.S. and overseas underground Disco scene.

Saucy has been receiving high praises from big-name DJs, producers and artists, from DJ Spinna, Kenny Dope, Numark, Qbert, Ali Shaheed, Prince Paul, Dam Funk, to Andre Harrell for her work in the debut album "Diversify". The album was produced by Japan-native multi-instrumentalist Yuki "monolog" Kanesaka in 2011, and one of the singles off the album, "Touch It" was released by Dopeness Galore on 12" vinyl, distributed by Rush Hour, with 2 remixes by Chicago's renowned disco DJ/Producer Rahaan. Due to the album's high demand, "Diversify" was re-released in 2014 on Monophonic of Kadokawa in Japan as a major label release with added new bonus tracks. Bonus tracks feature raw and intricate new remixes by celebrated producers J-Zone, Slakah the Beatchild and Rahaan.

She has also regularly collaborated with other Boston-based DJs and producers for her vocal work such as Soul Clap, D-Lux, BBE's Kon of Kon & Amir, Caserta, Mister Jason, Reks, and Hybrid Thoughts.

2023-09-29

2023-09-29

2023-09-29

2023-09-29

2023-09-08

2023-09-08

2023-09-08

2023-09-08

2023-09-08

2023-08-21