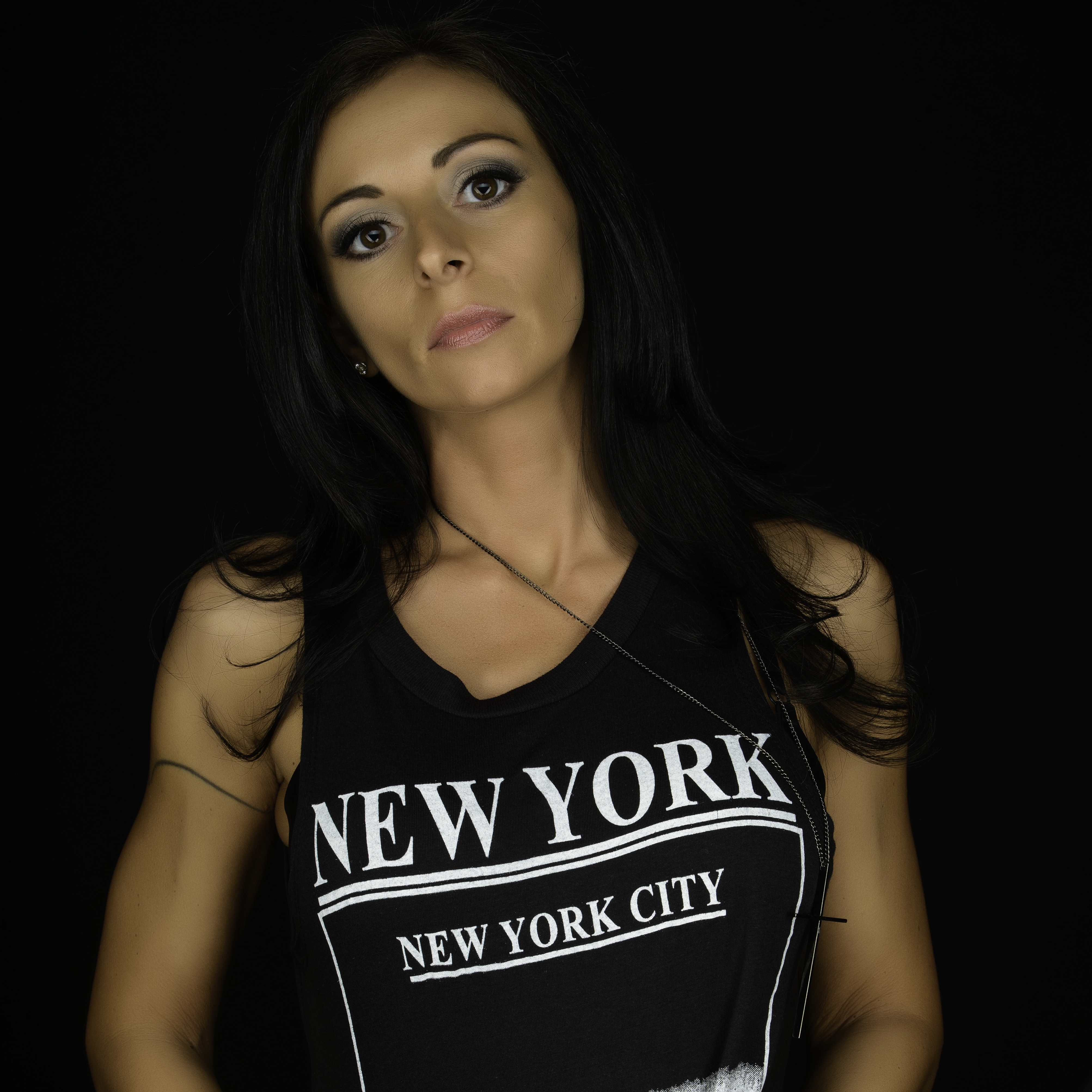 Artist
MELISSA NIKITA
"Endorsed & Sponsored by DENON DJ

The name MELISSA NIKITA has been spoken off the lips of many people in different sectors of the music business for over 18 years. MELISSA NIKITA is not only a DJ, Producer, & Lyricist; but also co-owner of TECHTONiK Music Productions, LLC.

Deriving as a vocalist/lyricist when she was only 6 years old, to an internationally recognized DJ by the time she was 22, MELISSA NIKITA was poised to make her mark on the electronic music scene and establish herself as a staple in the business.

Bensonhurst, Brooklyn, NY was where Melissa was raised in a Sicilian household where both her parents urged & supported her passion in music. Her inspiration began in the 1990's because of NYC's infamous nightclubs Limelight, Palladium & Sound Factory. By the early 2000's she became the resident DJ at NYC's hot-spot's "Centro Fly [Thursday's]" as well as club "EXIT" supporting NYC legends Tony Draper [Friday's] & Junior Vasquez [Saturday's]. Her passion in music productions began by this time.

MELISSA NIKITA, is known for her distinguishable sound & relentless energy in the booth. She blends aggressive, yet seductive rhythms - with multiple layers of percussive sound into her own style of techno madness.

By the mid-2000's; MELISSA NIKITA was playing festivals all around the world supporting talent like Hardcell in Amsterdam, The Netherlands; Justin Time in Montreal & Kenny Glasgow in Quebec, Canada. She also headlined the "I LOVE TECHNO" branded tour multiple times thru numerous cities in countries Columbia, Chile, Venezuela, Peru, Brazil; South America.

MELISSA NIKITA has also worked with DJ's Bart Skills, Mauro Picotto, MOTHLAB, Chris Liebing, Floornoiz, Secret Cinema, Steve Lawler, VTONE, Christian Smith, Jonathan Peters, Johnny Vicious to name a few, at venues like ROXY NYC, EXIT, Centro Fly NYC, Pacha, Sullivan Room, BAR13, District36 & Sankey's NYC.

In 2012, MELISSA NIKITA became endorsed and sponsored by both DENON DJ ' D & M Professionals as an "OFFICIAL DENON DJ".

In recent times, MELISSA NIKITA paired up with another NYC DJ; "VTONE". The two formed TECHTONiK Music Productions, LLC and share the studio as a TECH-HOUSE / TECHNO Production duo.

Some recent releases now include labels such as Marco Bailey's infamous MB Elektronics, NYC based Nervous Records, Comade Music, System Recordings (US) featuring remix work by RON COSTA.

#TECHTONiKTAKEOVER"

Basso
Original Mix

(6:44)
2019-10-14

2019-10-14

2019-10-11

2019-10-08

Fugue
Original Mix

(6:05)
2019-10-08

Astir
Original Mix

(6:41)
2019-09-23

2019-09-23

Hey You
Melissa Nikita & VTONE Remix

(6:57)
2019-08-26

2019-07-29
Tempo
Original Mix

(7:39)
2019-07-01