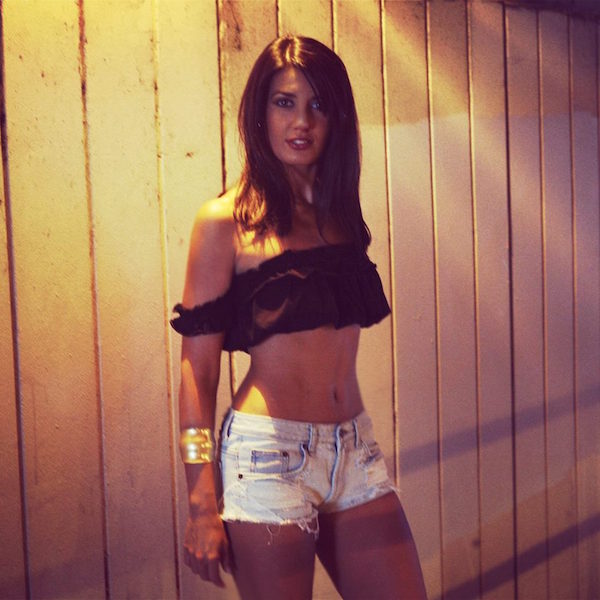 Artist
VALENTINA BLACK
With top selling vinyl releases and chart topping singles and remixes - on labels like Toolroom, KMS Records, Moonbootique, Juicy Music, Groove On, Frequenza, King Street, Moveubabe Records - Valentina Black (singer and songwriter, mixing engineer, composer and dj) is one of the most exciting electronic music producers and djs / live acts to hail from Italy.

Valentina Black's musical roots are based on Funk, Disco, 80s, Jazz and Spiritual. In 2008, she sang and played in a recording session - "Freedom Jazz Dance" - with legendary Frank Zappa's drummer Jimmy Carl Black.

As an electronic producer, Valentina Black debuted with "I Found A Blue Heart" Ep (vinyl and digital), in January 2013. After the success of the vinyl, and the support from Djs like: Luciano, SIS, Richie Hawtin, Marco Carola and many others, she released Kali's Birthday (By Awake label) and "Flying High" Ep. Other records like her single on George Morel's Groove On Records (I'll Be There) Together with Less Hate, their successful follow up on NYC's legendary King Street Sounds label (With You), and the top selling nu disco solo record "Valentino" grabbed the attention of many, including legends like Kevin Saunderson and Kenny Larkin.

She keeps on delivering hot releases and remixes in 2014 and 2015 on labels like Kevin Saunderson's KMS Records (Can't Compare inc. Killed Cassette Remix), King Street Sounds (inc. remixes for Roland Clark), Moonbootique by Moonbootica, Treibjagd Records amongst others, while releasing regularly on her imprint Moveubabe Records and Frequenza and collaborating with artists such as Ann Saunderson.

February 2016 marks the debut on Sam Divine's D-Vine Sounds label, with a collaboration with Khila and Dantiez Saunderson, plus a Curtis Gabriel Remix - Everywhere You Go gets massive dj and radio support and plays from Mark Knight, amongst others.

Valentina Black is part of the new live and production duo 7th Star (with Less Hate AKA Nihil Young), with quality releases on Toolroom Records, Gem Records, Tulipa, KMS Records (including a remix for Kevin Saunderson and Inner City) amongst others.

Healing
Ill-Boy Phil & Sebastian Fleischer Remix

(7:56)
2023-09-22
2023-09-01

2023-05-05

2023-04-21

2023-04-07

2022-11-04

2022-10-21

2022-10-14

2022-10-07
2022-10-07