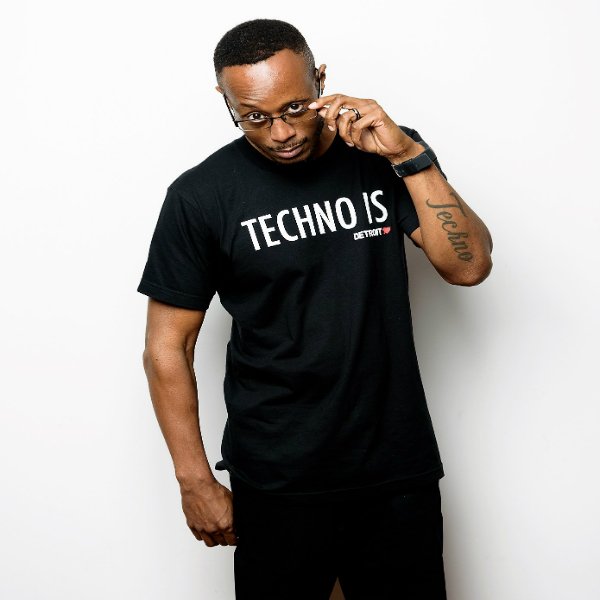 Artist
ANTWON FAULKNER
Antwon Faulkner has been in the game for nearly three decades now. Born and raised in Detroit, Antwon started hustling mixtapes at the age of sixteen. With music in his blood, this is truly what he was born to do.

At thirty-five Antwon briefly relocated to Arizona but it wasn't until late 2008, when he moved to Toronto, did we really get exposed to this next exciting chapter. While people may be more familiar with his DJ moniker, the infamous "Twonz," in 2009 we got to know a new Antwon, an Antwon re-energized, excited and motivated. His focus shifted from throwing parties and DJing to making music and really honing his craft as a producer. Spending countless hours in the studio, Antwon is careful to avoid listening to others while in his creative zone so the product reflects him and him alone, devoid of any outside influences. With an upgrade in equipment and new pieces of gear, we've seen Antwon turn a corner in which he has found his lane and is settling in really nicely. The results are heard in using less loops and playing more of his own keys. While he still regularly releases tracks on his own imprint, "Hijacked Records Detroit," recent years have seen him spreading the love with multiple releases and remixes on "Restructured Recordings," "Bulletdodge Records," "KMS Records." "Downside UP," "Elephanthaus," "Thoughtless Music," "Motech LTD," "UNT Records," "Frequenza," "RF Trax," and "Sampled Detroit."

While production is where Antwon's heart is, this is not to say that you can't still catch one of his killer DJ sets. Antwon is straight up techno and prides himself on being current and remaining relevant. You can rest assured you will always hear the new hot tracks and your Detroit classics, which will now include his own productions peppered throughout the set. Listen closely as Antwon often premieres unreleased material for those that came out to jam. Now here is what you won't see, no software and no laptop. Antwon is currently on a "Bring Back the DJ" crusade. While technology provides us with amazing advances, this is Antwon's answer to an oversaturated market of "DJs" that haven't learned the fundamentals of beat matching or DJs having a distinct "sound" based on their own sense and use of timing. Two turntables and a mixer and a whole lot of funk!

2019-08-26

2019-08-26

2019-08-26

2019-08-26

Cocoon
Antwon Faulkner's Caterpillar Remix

(6:48)
2019-06-28

2019-03-04

2018-11-02

2018-10-08
2018-08-20
2018-04-23