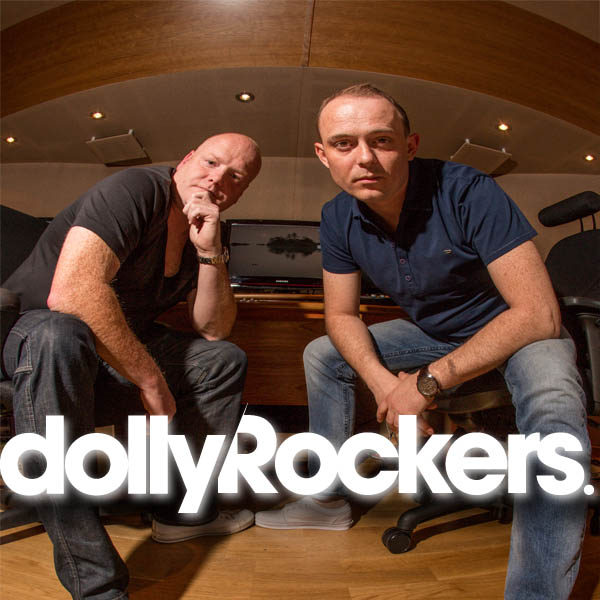 Artist
DOLLY ROCKERS
International DJ's, Producer's and radio host's, The Dolly Rockers (Mark Jones & Johnny Olley) have erupted over the last 2 years within the House scene with their unique and energetic DJ style with combined DJ experience spanning over two decades.

Specialists in Main Room / Uplifting / Vocal / Progressive / Bumpy Tech House , The Dolly Rockers have played along side some of the industry's finest artists & with sets under their belt in some of the biggest nightclubs in the Europe including The Gallery @Ministry Of Sound / Kinky Malinki @Proud2-Warehouse-Boat Parties / WTF essex @Buddha Lounge - McQueen Shoreditch / Dance Aid Academy @Pacha-Ministry of Sound / Smartie Partie boat parties & clubs, Deliverance @Ministry of Sound - EGG, Lose control, Defected Records @proud2 (matter), Hed Kandi @Pacha , Electronic Sessions Ibiza , Cream Amnesia , Ocean Beach Club Ibiza , Bodymove @Egg club bedrock 12th birthday at The Fire and Lightbox, Heavyweight House Events , Plush dafunk , Tutti Frutti , TDUK Presents Arkitek Sunlounge Bar Derby
Together Amnesia , De Lanos Bora Bora to name but a few.

After two decades performing across the House scene as respected Dj's, Mark Jones & Johnny Olley have joined forces at the end of 2011 to become The Dolly Rockers Dj/Artists we know now. They have now enterd into the production side and have already got off to a flying start hitting No.1 in the track it down chart and signing to record labels accross the world. Getting great support from respected DJ/Producers within the scene, They are earning their stripes as artists globally.

"Falling in love with House music in the summer of 89 is something i shall never forget'' Says Mark Jones ''The passion still is as strong today as it was way back then''

''House music is a way of life and enjoyed by millions across the world'' Say's Johnny Olley ''our aim is to produce quailty tracks to please the masses, no matter the colour or creed! we Eat, Sleep & Live House''

Taking their unique Style over sea's, The Dolly Rockers have graced the likes of some of Europe's Top Nightclubs in Ibiza Spain - Albufeira portugal - Paphos Cyprus - Faliraki Greece - Tenerife Spain.

Their long standing world wide weekly radio shows have been a huge success in recent years, a renowned breakfast slots and Friday monthly shows grow from strength to strength approving ever more popular with their loyal fan base.

2022-01-28

2022-01-07

2021-12-04

2021-11-15

2021-11-12

2021-07-23

2021-07-09

2021-03-10

2021-01-27
2020-12-25