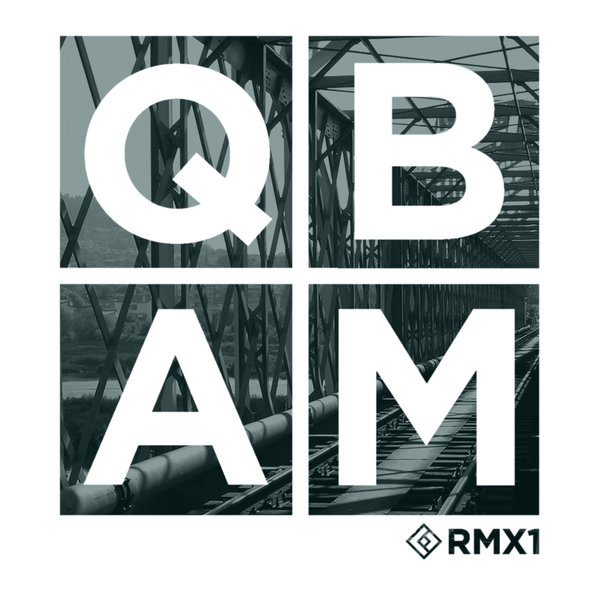 It's both an honour and a privilege for us at Colour and Pitch to present this selection of previously unreleased remixes from leftfield production hero Q-Burns Abstract Message. Since remixing our debut release ('Simpatico' by Sumsuch), we've built a close relationship with the mercurial Orlando artist, and our constant pestering for more music has finally paid off. Rescued from obscurity and lovingly remastered, RMX1 is made up of vintage Q-BAM reworks that never saw the light of day for one reason or another. It's been a true labour of love tracking down the original artists and getting deals agreed, but one listen to this EP makes all the hard work worthwhile.

Opening the EP is a breaksy, atmospheric and psychedelic version of Church Williams's 2013 indie-pop gem 'Touch The Sun'. Next up Q-BAM tackles 'Absence' by underground trip-hop/synth pop collective 'The Antirealists', supplying a low-slung, bass driven, shoe-gazing indie-dance interpretation, which is as addictive as it is unique. The brilliantly named 'Japanese Insanity' receive a percussion-led, driving workout, taking their track 'The Lobster' into hypnotic dancefloor territory. The remix of Robert McCoy's 'Damascus' builds steadily into a trippy Deep House bubbler, off-kilter in the best possible way. Last but by no means least, Mathew Scot's 'Trauma' is re-imagined in a style reminiscent of West Coast House music during its mind-expanding golden era.

Brimming with inventiveness and creativity, these 5 remixes see Q-Burns Abstract Message at his vintage, genre-defying best; somehow managing to sound cerebral and visceral all at once. We hope you enjoy this special selection of truly unique electronica: Q-BAM has assured us there are more hidden gems in his vaults, so watch out for RMX2!