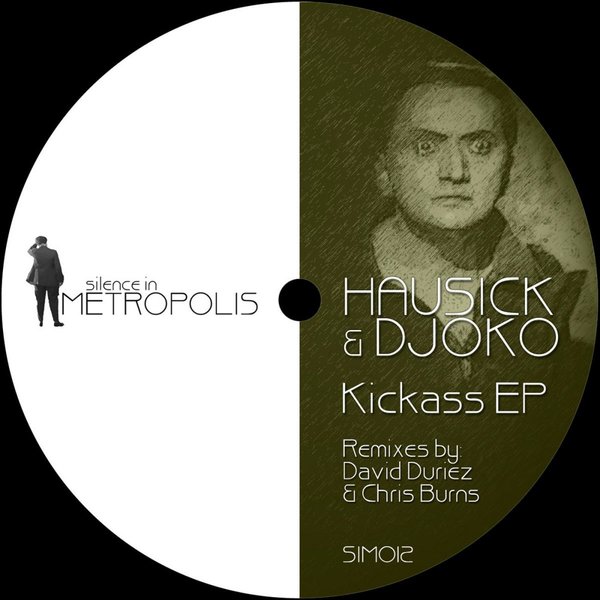 The newest release on Silence In Metropolis is a collaboration project from Tunisian producer Hausick (Assembly Records, Fresh Meat) and Germany based producer Djoko (Mad Mole Music, Cheif Recordings). The title track is aptly called Kickass and with a thumping kick, shuffling groove, deep bassline and stabby chords it will do just that on the dance floor. Second track Comfortable Strangeness is also targeting the dance floor with its big breaks and bassline heavy groove. Both of the originals will be strangely comfortable kicking some ass on the dance floor ... see what we did there?

The remixes are not to be messed with either. David Duriez (20/20 Vision, Mobilee) delivers a deep and driving techno tinged stomper of a remix of Comfortable Strangeness. While DC-based producer Chris Burns (Quantize, 410 Paradox) drops a sexy, deep & soulful vibe on his interpretation of Kickass that will keep the party going after hours. Chris also gives us an instrumental version to play with.

Nothing but quality well-rounded cuts on this Kickass of an EP. Pun intended.