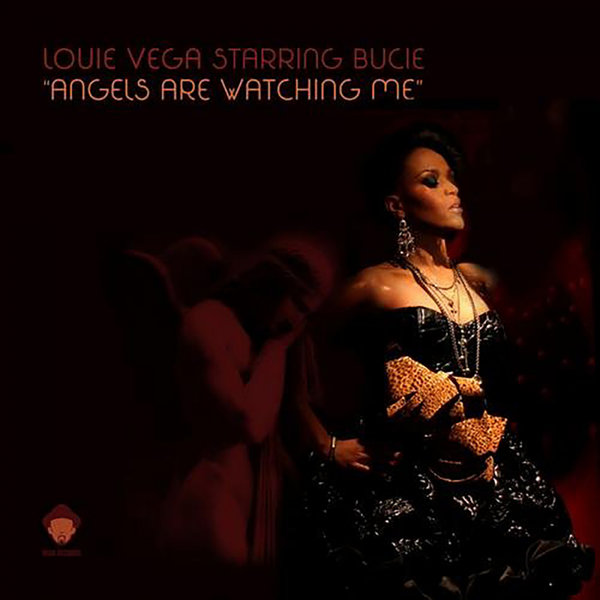 NEW YORK - Vega Records deftly cuts a path through the upper echelons of dance music with its latest production, Angels Are Watching Me, featuring Bucie, the beloved Princess of House. Something magical takes flight under Louie Vegas watchful direction as the multi-talented, award-winning DJ/producer unleashes another supernova for the club set with this original arrangement and remix package.

The stars came into alignment for a new release properly reflecting the meteoric rise of South African sensation Bucie on lead vocals here. Her presence illuminates every inch of this track, full of conviction and joy. Soulful House ambassador Josh Milan steps in and pens the uplifting lyrics behind Angels, while Vegas curatorial ear diversifies a hot selection of mixes best suited for the tracks modern edge and smooth grooves. Sounding more like a gift from above, a collaborative triple threat in the studio promises to break some new ground and prove unstoppable on the dance floor.

The song was written by Josh Milan and he is a brilliant writer, produced by Louie Vega, The Legend. It meant so much to me to be on it because it has always been a dream of mine to work with such legends, Bucie says of her experience on the project. I approached it in an Afro-soulful way because of the message behind it and I know it is going to inspire a lot of people out there and I really wanted to do a great job. Bucie (whose full name is Busisiwe Nolubablo Nqwiliso) promptly secured her place in underground dance culture via the sultry 2007 hit, Turn Me On, followed by what became an international club anthem, Superman, alongside South Africas revered DJ Black Coffee. Bringing flawless style and vibrancy, she continues to earn high praise and win over fans worldwide. Teaming with Vega Records on Angels builds the momentum.

Make no mistake, Angels Roots Mix, the Dance Ritual Dub, Radio Edit and Vega Old School UN Mix are massive in their own right, each channeling classic bass lines, slick production and emotive chords very differently. Deep house and funky beats dominate the Old School UN Mix, taking you back to those warm, big room sounds of the 90s. An atmospheric intro quickly changes up on the Dance Ritual Dub, where you can almost envision Vega perfecting drum loops and spacious piano riffs to complement Bucies pitch perfect range. The Radio Edit and Roots Mix equally satisfy with more than enough soul to make anyone a true believer in the spirit of House.