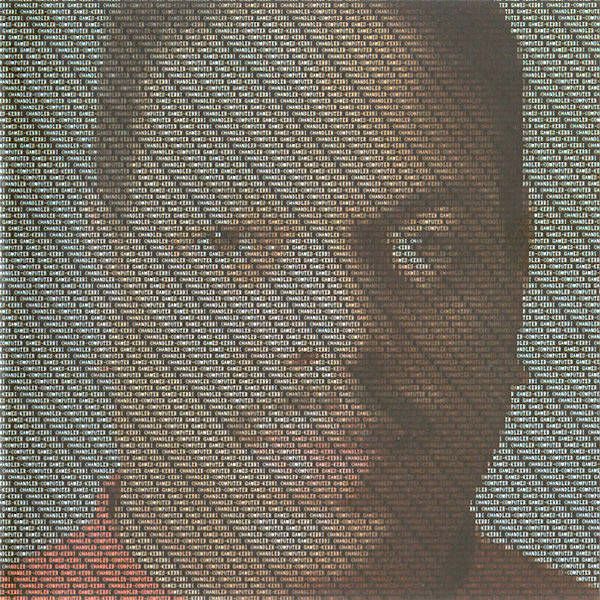 Strong support from:
Laurent Garnier ""if i would have to choose one album released within the last 5 years that defines the real spirit of house music ,it would have to be the new Kerri Chandler's album . Play any track realy loud on a good sound system and you'll know what i mean. In complete contrast of the over produced tracks around at the moment, this album is stripped to the bone and goes straight to the point . It's raw ,fat ,funky as hell and makes every single parts of your body wanting to move. ABSOLUTELY BRILLIANT."
Dj Gregory "Excellent, dope package"
Frank (Ame) "Sounds interesting. Worth a check for sure!
Alix Alvarez - All of them are dope, Dope Shit !
Derrick May -They are all cool, they have to be on the dance floor !
Our House Mag - Amazing package of music. ESC is the stand out for me but its a close call. Kerri Chandler continues his musical voyage by delivering an ep of futuristic house utilising retrospective sounds.
Luke Solomon - wonderful stuff
Kristian (Ame)A true housemasterpiece from this house legend! Simply the sickest beats around...
Manoo - kerri ... always on top !!!
Mr.V - C'mon this is Kerri????, KERRI IS AN ICON
Louie Vega -Excellent, nice release
Josh Wink - Love it! The Fortran sounds like old Digital Soul 2 on soul! Love it! Can't wait to play out! Go Kerri Go! Thanks Deep-
Markus Enochson - wow, what a great couple of tracks... oldshool but nuschool. right here right now... i cant wait to hear them on a big system. mixes sound amazing. fortran and wait 6502 are my fav..all the best from the north
Jamie Thinnes (Seasons Recordings) This is once again a timeless project that will live through the test of time, will be playing this one 10 years from now like it was produced then.... CLASSIC! thanks very much folks
Aaron Ross - kerri the original don - never dissapoints us
Danny Krivit -Great!
Charles Webster - all tracks are v nice..a very strong release...Fortran is my fave..will play 4 sure. Thnx cw
Luciano - Excellent, never stop ******
Sebo K "kerri is the man!! full support."
Fish Go Deep "Cracking stuff - sounds like I'll be playing all tracks!"
Tobi Neumann "Fortran reminds me to French House back in the days 1998.. lovely. ESC sounds quite dirty and rocking. I will check it out on the floor.."

Kerri Chandler's presentation of "Computer Games"
My love for computers and programming games began about 24 years ago with a machine called the Challenger 2P. My best friend Stephen Thomas had gotten it for Christmas and I just got my second Technics SL-B1 and a Gemini mixer. What a Wonderful Christmas for a couple of 14 year olds. I think the only thing that didn't make us both nerds is that I was a DJ and we just practiced all the time. But when we weren't messing around with turntables, we would both start learning how to program this Machine(Challenger 2P). So every day we would sit there and take turns at his house programing this machine which was in "Basic". Neither one of us could type so it took days to get a page of code done, But it was magic when we got the programing right! The first game we made was a game that had the USS enterprise shooting a little black and white dot, (We used an old Black and white TV for a monitor). But WE WERE HOOKED!! This began my love for music and computers.
Kraftwerk became a huge part of my being, wondering how they made their machines, There was this company not to far where I lived, that still exists, called The Electronic Barn. We would get parts and hack the Machines and build things to make music and whatever else we could dream up. The parts were cheap, so we were able to experiment. After that we got hold of all sorts of other Machines and modified and programmed them: Trs80's (trash 80), Timex Sinclair, Atari 400 and 800, Commodore 64, Pet 2001, IBM PC JR, Magnavox Odyssey(with the voice module), But no matter what machine we used, we always programmed some kind of game. So about 3 years went by and I got my hands on a Compaq portable (it wasn't really all that portable by today's standards) but that's when I learned how machines and music could be combined (Mpu 401 and Texture). So here it is 24 years later and I'm re-living my childhood and digging out all these old machines to make music again. I hope you enjoy this project as much as I did making it. It has always been for me a labor of love to tame these machines and make them have a soul of there own.

DJ Deep's presentation of "Computer Games"
Working with Kerri Chandler has always been a dream come true. His passion, dedication, love for the music and sounds is an everyday inspiration for me. I was so happy that he trusted me enough for releasing this very original project "Computer Games" on Deeply Rooted House records. When Kerri released the first twelve inch of "Computer Games" (DRH013) (featuring "Space Invaders/the panic"), i was really thrilled ! As i loved his very subtle way of paying tribute to some of his favorite games, and still being so HOUSE and original at the same time. This album project is very far away from the often over done use of video games sounds into electronic music.
Kerri really worked hard, with all his passion to produce absolutely unique House tracks that capture the vibe and feel of some of his favorite games and machines ! With his own magic he managed to produce some unique House gemms on this album and after trying the tracks in a few clubs worldwide Kerri and i realised that those grooves make any dancefloor go crazy !

Traxsource's presentation of "Computer Games"
Kerri Chandler is the voice of the Underground. His productions and remixes have inspired an entire movement within house music for well over a decade, providing the soundtrack to countless clubbers around the globe. While his productions and DJ sets are always inspirational and forward-thinking, they effortlessly retain a classic feel which catapults him into legendary status. Here at Traxsource, Kerri is our hero! It was a great moment when he agreed to be featured as the focus of our first international advertising campaign in 2005. We're extremely happy to announce that Deeply Rooted House have chosen Traxsource.com as the exclusive download site for the Promo of Kerri's forthcoming artist album 'Computer Games' and singles from the album. Join Kerri on a fascinating journey as he magically blends together his favorite computer game sounds and effects to create riveting, dancefloor-destroying House Music.

Machines used for this project:
Commodore pet 2001 (Wait 6502,1) with Eprom and cassette backup loop,Sega Dreamcast, Vectrex, Challenger 2p, Oddessy, X- box, opl-3 hacked sound card, Ibm pc Jr, Trs-80, text to speech, C64, intellivision, Pet 2001, Atari, Speaak and Spell, Nomad, 8086 & 8088, Turbografx.

Credits:
All tracks produced and mixed by Kerri Chanlder / 2008. Mastered at Optimum Mastering /2008. Email and license inquiring : info@djdeep.com? Worldwide vinyl distribution by Topplers : topplers@topplers.com
"Computer Games" live at the Rex Club, Paris France:
We are very proud to give as a free gift the recording of Kerri Chandler's live mix of "Computer Games" at Rex Club Paris France (as well as all sound effects and interludes from the double cd) to any person purchasing the complete Computer Games album on Traxsource (all files).
The release party of Computer Games happenned at the famous Parisian House Rex club (where Laurent Garnier had his residency for over 10 years !), Kerri did an amazing live performance of the album using some remote control device he customed designed and used for this event only, allowing him to dj right in the middle of the crowd using a custom made tactil screen. Carl Craig was also DJing and delivered a beautifull deep Techno set that night as well as Dj Deep. The recording features all tracks from the album, blended, edited, and worked to the bone by the legend himself Kerri Chandler ! The recording was made using a few microphones in the room as well as recorder directly plugged on the output of the mixer, so you can fully feel and enjoy the vibe of this magic night !

Ps : Kerri Chandler's live performance of "Computer Games" is also available as a single download file for 10,99$

Live mix credits:
Live mix recorded April 6th during the "Computer Games" release party at Rex club Paris. Mix engineer : David Poirout. All mix sound effects, additional edits etc. By Kerri Chandler.