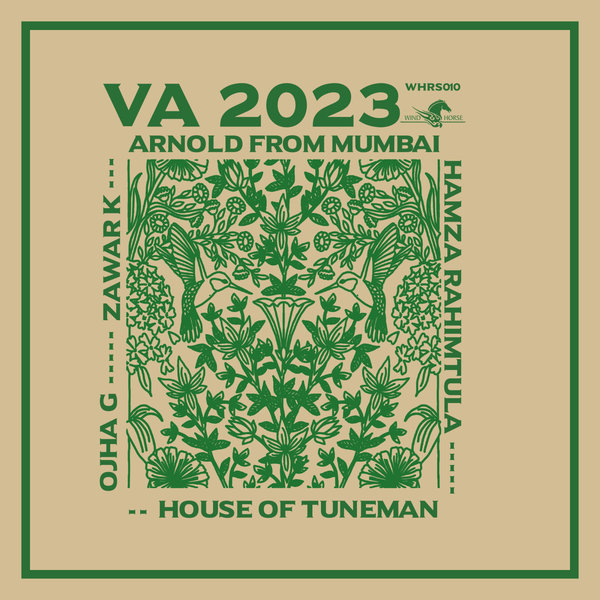 It's time for our first compilation of 2023 as we welcome fresh, new faces along with a few OGs, known for their prodigious talents and sounds. The compilation titled "VA 2023" is an eclectic 5-tracker that puts a fresh spin on contemporary house music that's meant to work dancefloors and sound systems.

The compilation begins with Ojha G's track titled 'Purpose', that fuses tripped out vocals with an eclectic rhythm that's easily gonna make it's way to your phone playlists. Simple, efficient and constructed with an incredibly juicy baseline, "Purpose' bursts out vibrancy and vibe with a dollop of funk, reimagined for dancefloors in 2023.

House of Tuneman, makes a debut on Wind Horse Records with 'Forest Humms'. The track exudes lusciousness in the form of superlatively trippy pads, a deep, melancholic vocal couple with a functional percussive arrangement that lends it a ton of character and depth. The base is subtle and emotive, moving you gently allowing you to take in the vibe. Pretty sure this will be in the record bags of quite a few DJs from across the globe, perfect for a warm up or warm down!

Midway through the 'VA 2023' compilation is the track "Jungle Love '' from the talented indian producer 'Arnold From Mumbai'. The track has a tribal flavor to it, not shying away from percussive tastes, with a dash of sonic mystery. As the tune builds, it gradually spreads it's house music roots with a rich, dreamy pad/lead that fills up space and lends it so much oomph. Intelligently interspersed elements, take over lending the track an eclectic vibe that may just leave you wanting more.

Next up, we have Zawar K with the track "Qazi Hazrat", a sonically intense tune that's embellished with a distinct, hypnotic vibe that easily captures your attention. The tune has dashes of Arabic and Indian influences, along with ethnic vocals and intelligently arranged rhythms. An absolutely superlative composition, which will certainly leave listeners in an aural haze.

Last, but by no means the least, Wind Horse chieftain Hamza gives us the tune "Mama Shiam", a groovy original that's all about making bodies move. The track has identifiable panache, as per usual, with a simple yet effective drum and percussion arrangement along with a phat bass-line. Subtle melodic elements keep the track close to it's house roots along with stabs of middle-eastern influences that weave the track together with ease.