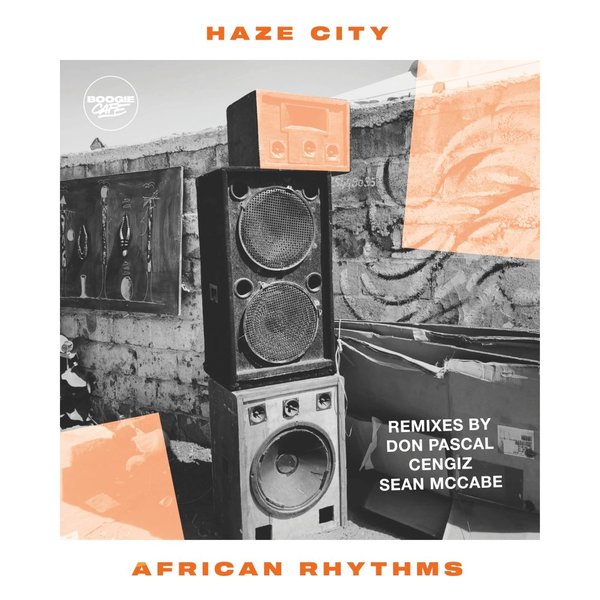 Drums
Don Pascal Remix

(4:04)
Akula
Sean McCabe Remix

(7:56)
African Rhythms is Haze City's ode to AfroBeat and the amazing music that came out of Nigeria in the 1970/80's by incredible artists such as Fela Kuti, Tony Allen & Ebo Taylor.
Since its creation Afrobeat has influenced multiple genres and countless artists around the globe, with its pulsating poly rhythms and incredible musicianship.
Combining Afrobeat with Broken Beat is of course nothing new, with legends of the Bruk scene such as IG Culture & Bugz In The Attic having already done this to devastating effect.

This however, is a Haze City's humble ode to a genre he has a huge amount a love and respect for.

Featuring incredible re mixes by Cengiz, Don Pascal and Sean McCabe .