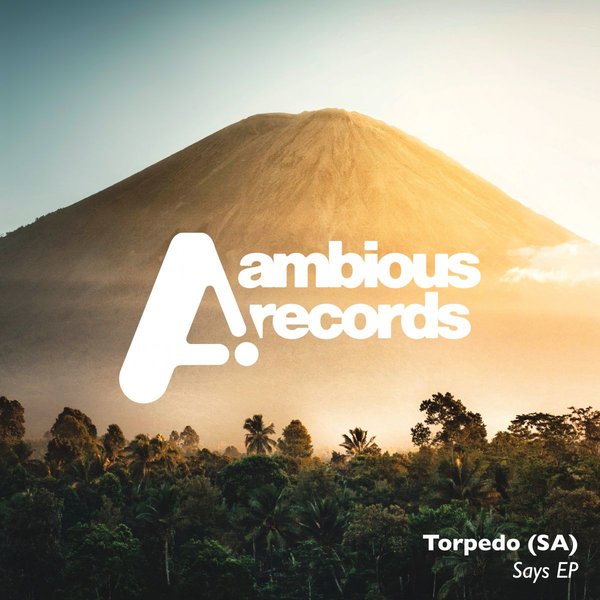 For our 53rd release, we have a smooth debut release from South African artist, Torpedo (SA). His EP, 'Says' is a real treat for anyone that favors the more subtle and sincere elements of melodic House music. On remix duties, we invited Berlin-based artist Quirin, who we also welcome to Ambious Records for the very first time.

First up, 'Arrows' - a laid back progressive house offering that will catch the listener in a pleasant way. It opens up with atmospheric pads and slowly gains momentum with a bouncy groove and deep kick. A beautiful piano cadence sits on top of each bass note, this in turn drives the track forward in a subtle way. The stabs add a nice atmospheric feel to the overall texture. The final result is a track that is truly beautiful and very well-crafted.

The title track, 'Says' starts off with a bang, shimmering hats, a synth shot and a thumping low tom sets the tone of what will be a great story. A very powerful and relaxed harmonic piano cadence sits on top of the bass line and it is complemented by some more passing notes that blend throughout the track. Trippy and stabby effects add some tension to the tune - expect a track that will really sit well on the dance floor.

Up next, 'Sailing' sees a deeper vibe taking over the stage. It starts with a meaner and tougher groove coupled with a rhythmic stabby element, from there a strong and thick bass line comes into play. A lovely chord sequence on top of the bass line carries the track. The tune builds and builds whilst opening up into something that is dramatic and story driven. During the breakdown a pitched stab effect is filtered in and sets up the second half the track. The track comes back with a bang as a syncopated bass line takes center stage. The listener is then taken on a final stroll and the track comes to a satisfying conclusion.

We wrap things up with another debutant who hails from Berlin, Quirin takes on the task of remixing 'Says.' His remix centered around a prominent 4/4 groove.