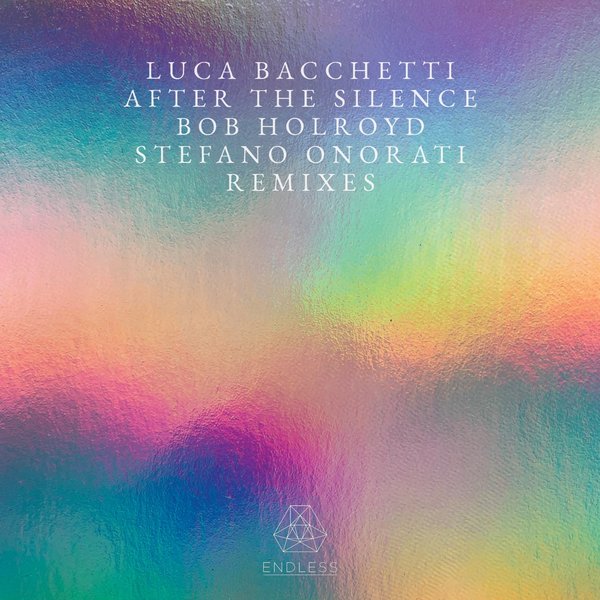 Taken from Luca Bacchetti's debut album 'Secret World', 'After The Silence' was in part recorded in Bali during an Asian tour when Luca invited two rindik musicians to his suite to record some tracks. This happened the day after Nyepi, the Balinese 'Day of Silence': a truly Balinese tradition, commemorated every year when everything just stops. During the 24 hours of Nyepi, speaking loudly is forbidden, no working, no entertainment or pleasure, no travelling, no talking, no lighting fires and lights must be kept low. As a consequence, the absence of light pollution at night allows you to see the sky as you've never seen before: a unique experience.
Two years have gone by during which the whole world has been forced into a standstill. Everyone's habits have been turned upside down and we have all had to deal with another kind of deafening silence from which we are slowly recovering.
Dropped into this parallel context are two great remixes care of Bob Holroyd and Stefano Onorati, each expressing their separate identities but with much in common: depth, sensitivity, and grace which have always been distinguishing features of these two musicians. New musical trips to accompany the dawn of a new day.


Bob Holroyd's music has been described by some as a collage of seemingly disparate styles and instrumentation producing ambient, global electronica, world chill, abstract dance and new age classical sound. Bob Holroyd has to date released 9 studio albums, the latest'The Cage'was used as the soundtrack for a groundbreaking architectural exhibition at the2018 Venice Biennale, as well as being set to spectacular immersive shows at planetariums in the UK and America. His work has been remixed extensively by a wide range of artists includingColdcut,Joe Claussell, Four Tet, Francois K, Mogwai, Nitin Sawhney, Luca Bacchetti, The Album Leaf, CASSIMM and Loop Guru.
Stefano Onorati is an Italian pianist, composer and arranger who has played and recorded with a long list of international artists including Tom Harrell, Kenny Wheeler, Lee Konitz, Dee Dee Bridgewater, Enrico Rava, Marco Tamburini, Stefano Bollani, Paolo Fresu, just to name a few.
His musical scope is transversal and merges improvisation with the electronic genre, collaborating with purely jazz ensembles but also actively participating in the world of electronic music. Stefano is capable of infusing poetry through refined and unpredictable sound choices in which the classic often meets the contemporary.