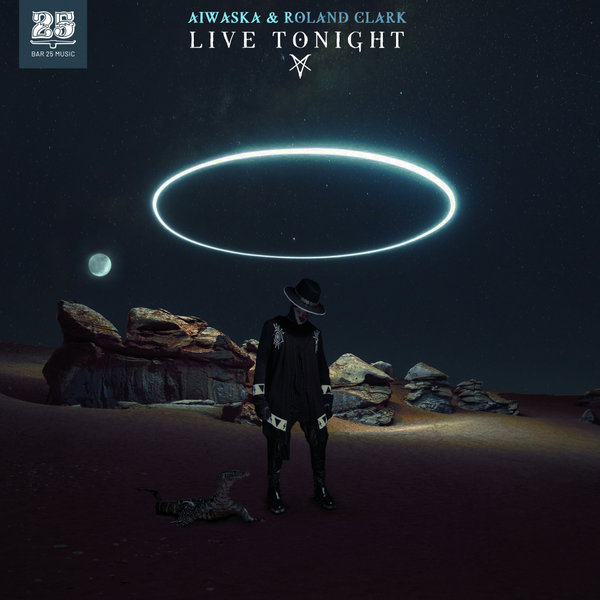 After a successful Other Side EP, we are happy to greet Aiwaska back on Bar 25 Music for the new release Live Tonight. Being recognised not only for the mask of a Perunian shamans that help him to keep a mystery but for the numerous collaborations with famous vocalists, Aiwaska stayed true to himself. This time record was made together with another living legend - Roland Clark.

Roland Clark is known as House Music's songsmith, producer, deejay, and vocalist, all in one Some of Roland's early recordings helped to define the underground house scene in NYC in the 90s. His latest alter ego Jesus Jackson pegged the 3rd season opening of the show Grey's Anatomy with his song 'Running On Sunshine.' Apart from underground House scene, you may heard Clark's voice on the Katy Perry's hit 'Swish Swish' out on Universal Music.

For the release, Awaska and Roland Clark have prepared not one but three versions of the track: Original Mix comes with After Hours Version, Night Version which will be released on Bandcamp exclusively. A cherry on top is remix by Mihai Popoviciu - Romanian produser with a tons of releases on a various respected pallets like Bondage, Highgrade, Poker Flat, Bedrock, Dessous and many others behind his back.