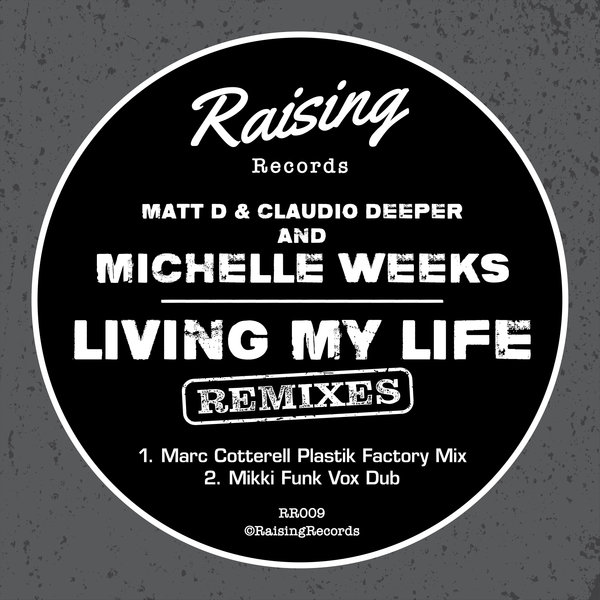 RR009 sees us revisit our former release "Living My Life" written & performed by the legendary singer Michelle weeks and produced by Italian father & son duo Matt D and Claudio Deeper.

This time out we bring you fresh mixes. First up, Plastik People head honcho and garage-house don Marc Cotterell drops a fantastic remix, which nods back to the golden 90's era of house music. Served up with a stomping DUB mix from a London producer we are massive fans of on the label – Mikki Funk, who strips it back and keeps things bumpy!

This remix package will give you typical A + B side vibes with the new Vocal and Dub mix. We hope you enjoy it....and remember keep living your life!!!

@RaisingRecords

CREDITS:

Marc Cotterell Plastik Factory Mix - produced, mixed and mastered by Marc Cotterell.
Additional keys by Fabian Wondrak.

Mikki Funk Vox Dub - produced & mixed by Mikk Funk. Mastered by Mike Millrain.