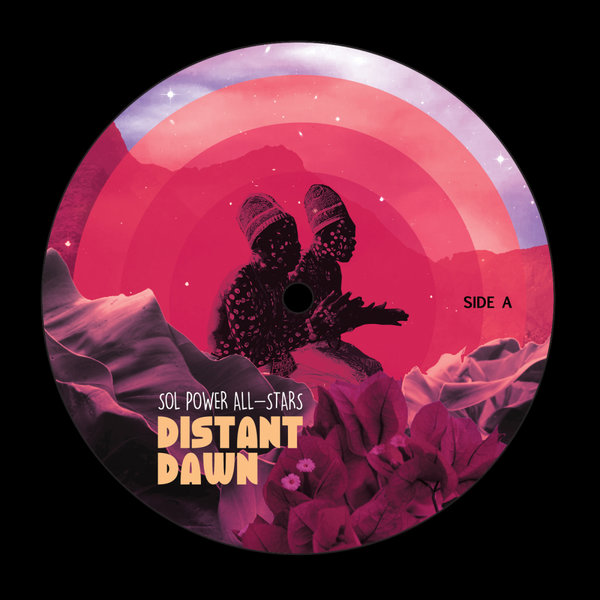 Rocksteady Disco kicks off spring 2022 with an EP of timeless music from their friends the Sol Power All-Stars from Washington DC. The Sol Power All-Stars' impeccable production carries the release, with drums abound to lift the heaviest of spirits. They've tapped in a heavyweight cast of featured guests, from Brooklynite vocalist Amma Whatt (Nate Smith's Kinfolk); Nigerian Afrobeat/psych rock/Juju legend Frank Martins (Elcados, Shina Peters, Tyna Onwudiwem, and many more); Ibibio Sound Machine's iconic horn section Scott Baylis & Max Grunhard; and one of DC's most important Afro-Jazz horn players Besufekad Tadesse.

The soulful and spiritual 'Every Time You Move' is led by Amma Whatt's stunning voice and Ifa chanting while being driven by Frank Martins' iconic West African Juju twang. It's a song to dance to, not just a track. 'Cocoyer' follows, soaked with Gwo Ka drumming and some of the rudest horns cut to vinyl. A brilliant Farfisa solo from Scott Baylis is the cherry on top of this cut.

The release gets even deeper on the b-side, starting with the 'Dance With Shango Dub' of 'Every Time You Move' (mixed by RSD's own Blair French). This one's for the after hours, with a deeply spiritual soprano sax lead from Besufekad Tadesse alongside Amma Whatt's moving chants. 'Cocoyer (Raw Mix)' follows, and as the title suggests, this one is for the hardest of house dancers. The release is capped off with the Chantapella mix of 'Every Time You Move' for those DJs keen to proper 3-deck mixing.