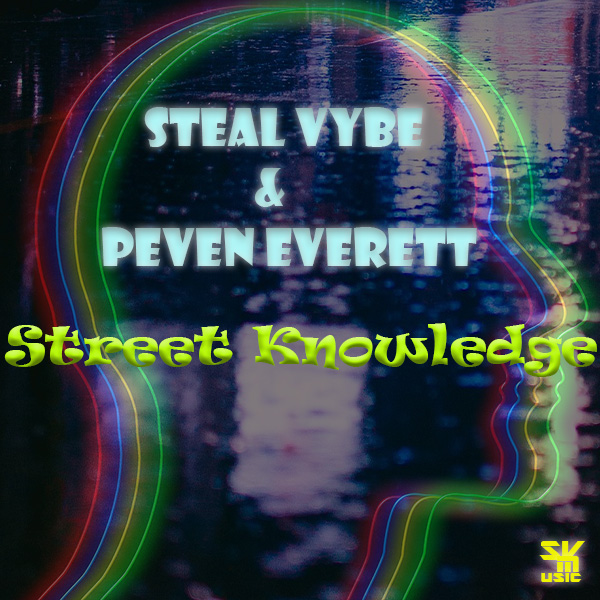 Steal Vybe is back with a sophomore release, collaborating with Peven Everett once again on a forthcoming project. A song that was inspired during the pandemic called Street Knowledge. Through the challenging and difficult times, we use the knowledge that we have to keep our spirits strong and our will to survive. With two mixes that are musically filled with colorful rhodes, piano, lush string arrangements, horn arrangements, synths, thriving bass lines, popping percussion and driving four to the floor kicks & snares. Just in time as the world starts to open back up and come alive again with freedom, togetherness and love.
Credits:
Lead & Background Vocals by Peven Everett.
Lyrics Written by Peven Everett.
All keyboards, strings, synths, bass, percussion and drum arrangements played, produced, and written by Chris Forman & Damon Bennett.
Lead & Rhythm Guitar by Harry Wilson.
Trumpet & Trombone by Leon Jordan.
Alto & Tenor Sax by Charles Dipuma

Publishing: Chris Cee Rule Forman Music ASCAP, Creators Child Music ASCAP, Studio Confessions Ent. ASCAP.