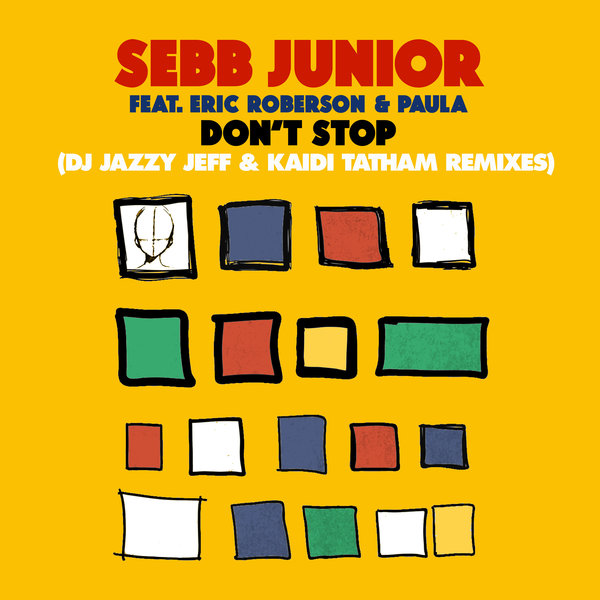 Don't Stop
DJ Jazzy Jeff & Kaidi Tatham Remix

(6:18)
Don't Stop
DJ Jazzy Jeff & Kaidi Tatham Remix Edit

(4:35)
Don't Stop
DJ Jazzy Jeff & Kaidi Tatham Instrumental Remix

(6:18)
2020 saw REEL PEOPLE MUSIC release many a soulful gem but none more so than SEBB JUNIOR's stunning collaboration DON'T STOP featuring US R&B stars ERIC ROBERSON & PAULA.

2021 now see's a wonderful new interpretation of DON'T STOP courtesy of none other than THE MAGNIFICENT man himself DJ JAZZY JEFF and the UK's multi talented KAIDI TATHAM.

DON'T STOP was the first single taken from SEBB's TOGETHER ALONE EP and alongside ERIC ROBERSON & PAULA saw SEBB team up with some prestigious talent including MUHSINAH, KARMINA DAI and REEL PEOPLE's very own MIKE PATTO.