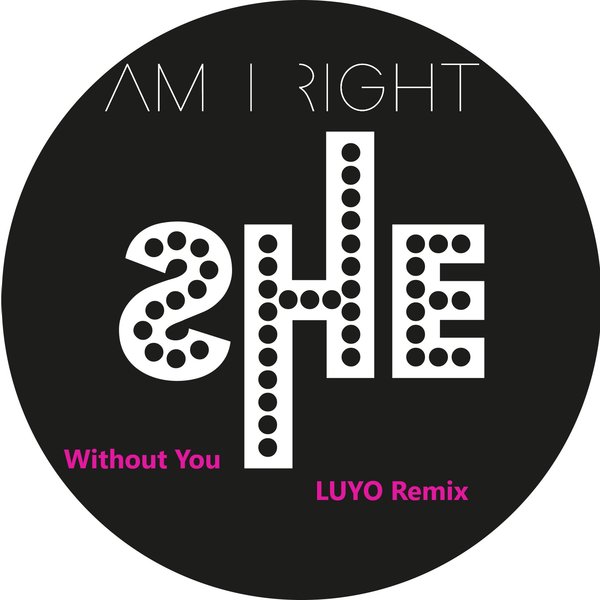 AM I RIGHT is an Italian based electronic live act. Their musical character is defined by danceable deep house/ techno beats, mixed with indie elements, synths and melodic vocals Alexander the Producer, Performer and Multiinstrumentalist is highly influenced by his Idols Jan Blomqvist, Rufus Du Sol and Monolink, just to name a few :-)
AM I RIGHT is coming out now with their most characteristically tracks on their latest EP 'A Long Way Back' and there you will find the outcome of a long, deep and personal research which is outtaken in 4 beautiful Tracks which all will be released as Singles with remarkable Remixes.

Alexander has lived a period of his Life in Russia where they played amongst other territories like Ukraine, Croatia, Denmark
and not to forget Italy.and have shared the stage with David August, Nathan Fake and Fabrizio Rat.

On the stage he is accompanied by his log time friend Claudio.

Luyo has been included for the past years in the world's top Soulful and Afro House music artists (Traxsource), with official remixes for the likes of Kerri Chandler, Jocelyn Brown, Gil Scott-Heron, Michael Franti, DJ Spen. Luyo has reached #1 spots in different styles sales Charts (Afro House, Soulful House, Afro/Latin/Brazilian, Beats) and released on legendary labels such as Nervous, King Street, MoBlack.

As Double Cheese Records' label head is a trend setter in the underground community, and as a DJ plays at the most exclusive clubs and festivals worldwide like Ministry Of Sound World Tour, Off/Sonar, Amsterdam ADE, Djoon Experience, Soul II Soul's Back II Life.

Luyo's first NFT experiment, 'Ishtar', is possibly the first artwork released by a house music artist.

His DJ set is deeply influenced by shamanism and his travels around the world, including his 10 years residency in Antigua West Indies, his italian heritage and his current residency, Mallorca. The music offering is an uplifting selection of House music, with ethnic nuances from the southern borders of the world.