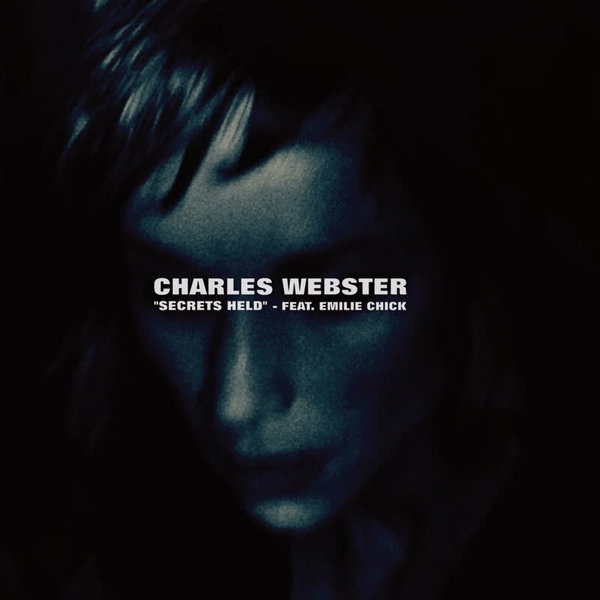 Dimensions Recordings present the third single from Charles Webster's highly-acclaimed 2020 album, 'Decision Time'. Following on from 'The Spell' (which featured Ingrid Chavez and a remix from Burial) and 'This Is Real' (featuring Shara Nelson, best known for her work with Massive Attack), here we have an all-new set of versions of the track 'Secrets Held', featuring Emilie Chick on vocals.

Operating in house music since the mid '80s, Charles Webster is revered as something like the producer's producer, spoken about in the same breath as Larry Heard or Ron Trent amongst the DJ cognoscenti, releasing music over the years under 30 different pseudonyms with over 500 remixes.

'Decision Time' is Charles' first solo, studio album since 2001's 'Born On The 24th July'. It features an array of guest vocalists that Charles has previously worked with throughout his enviable career, including Terra Deva, Sio, Thandi Draai and Sipho.

'Secrets Held' is another dish of brooding, ethereal downtempo vibes, again illustrating the depth of the album's soundscapes, accompanied by the vocals of Emilie Chick. The French-American singer won Gilles Peterson's Worldwide Festival Talent Search just over a decade ago, ahead of releasing a brilliant album entitled 'This is Emilie Chick Speaking'.

As well as the album version, this EP includes a new stripped-down remix from Charles himself, and a luscious remake from revered New York electronic music maker, Francis Harris. Both new versions maintaining the down-low tempo of the original. The set also includes a new remix of the first single, 'The Spell' with Prince muse / Madonna songwriter, Ingrid Chavez; this time round a starker, more-minimal interpretation courtesy of Mat Jarvis aka High Skies.

A new generation of ears are about to discover the influential underground sound of Charles Webster.

'Secrets Held' is released digitally on Dimensions Recordings, June 11th 2021 with the album 'Decision Time' out on all formats now.


"As if Everything But The Girl, Larry Heard and Womack & Womack decided to merge musical ideas in the studio…" Billboard, USA.