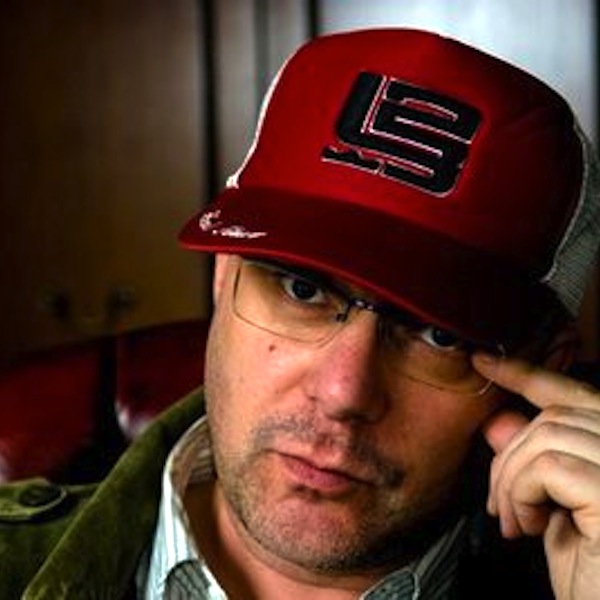 Artist
CHARLES WEBSTER
Born Matlock UK mid 60's, education; comprehensive followed by photography at art school.

Started making music at 15 in Sheffield electronic bands. Moved to Nottingham 1984. Started working in studios, writing tracks for emerging hip-hop outfit The Rock City Crew, then with early techno/house bods T Cut F. Worked in studios with Derrick May, Juan Atkins and Kevin Saunderson. Started DJ'ing in clubs like Nottingham's Garage, Barracuda, Eden and Venus.

Became in-house engineer at Square Dance Studios. Began working as "Sine", released three singles; all were well received. Sine became the starting point for the now-trademark deep/soulful/house sound that culminated in the booty-busting club classic "Belgium" under the name of "Megatonk".

Involvement with the underground sound system scene led to the birth of the Love From San Francisco label. Charles explains, "One phone call was enough. I was out there and six twelve inches later I'm still out there, so to speak, in between regular visits to Europe to record, DJ, remix and feed the cat." On return to Britain in 1995 started "REMOTE", a kind of a British, San Franciscan label concentrating on deep, funky, atmospheric grooves: "a label too watch" said all!

Has dj'd in many many many countries; nominated by legendary dj harri (sub club) as favorite dj in 'DJ magazine' top 100, toured relentlessly with Presence all over the place through 1999, taking the Presence sound on stage with a full live band. Presence album 11 out of 10 in 'DJ' mag, album of the month in just about all the others , uk and worldwide; album selling well ( over 50,000 ), 2 top 75 singles in uk chart, singles and album voted best of year in lot's of mags, single 'sense of danger' now top 10 in billboard clubchart in USA.

Is currently working on tracks and remixes including a solo album for Peacefrog, a Lo; rise album; "Odds Against Tomorrow", a new Furry Phreaks 12" and a new Presence Album. D.J'ing gigs worldwide (U.S.A, russia, spain, belgium, Ireland, france, austria, suisse etc...) and in the U.K and still running the Love From San Francisco label and starting up (with Atjazz) a new label MISO.

2023-12-01

2023-11-10

2023-09-22

2023-08-18

2023-08-18

2023-08-18

2023-08-18

2023-08-18

2023-08-18

2023-07-14