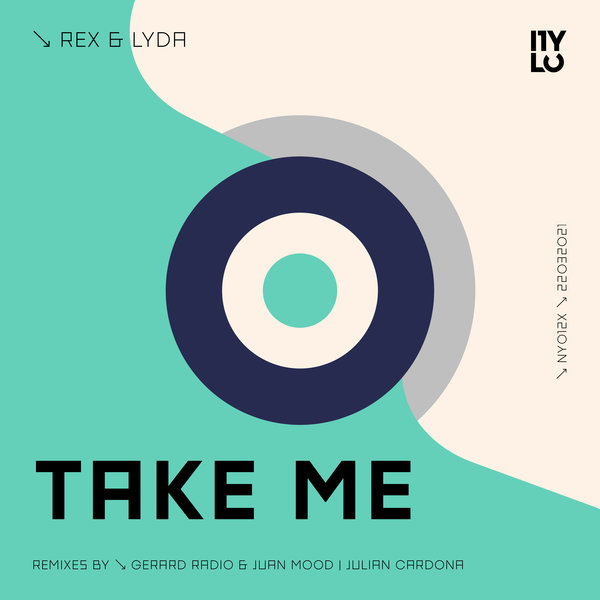 Take Me
Gerard Radio & Juan Mood Remix

(6:14)
Take Me
Julian Cardona Remix

(6:23)
NYLO is pleased to welcome Rex & Lyda with their latest smash 'Take Me' featuring outstanding remixes from Gerard Radio & Juan Mood and Julian Cardona. The Columbian enigmatic duo Rex & Lyda have been constantly showcasing their huge originality and versatility without ever disappointing, as is the case this time around.

Rex & Lyda open proceedings with their incredible rendition of 'Take Me'. The duo's affair with sound through heart, hands and computer tools, has led to a raft of successful releases and remixes, and this is no exception. Part chill house, part dance; 'Take Me' is an ode to electronic house music that creates a mood that's perfect for any setting. Essential stuff!

The first remix comes from Gerard Radio & Juan Mood, who to people in the known are true masters of their craft. They drop a stunning remix of 'Take Me'; a modern nu house jam with all the right elements. The bouncy bass and great synth arrangements create a sexy, provocative atmosphere while Lyda's voice make words settle in truly magical fashion, creating a warm felt atmosphere that creates special memories every time you listen to it.

Closing out the release is Julian Cardona, who's remix focuses on the house side, by cleverly chopping the beats and vocal for the opening part of the track to create a moody and emotional vibe, which in combination with some swinging drums half way thru establishes so much positive energy that it takes you right to any happening beach house club at sunset in the world, emphasizing the vast musical spectrum this release has on offer.