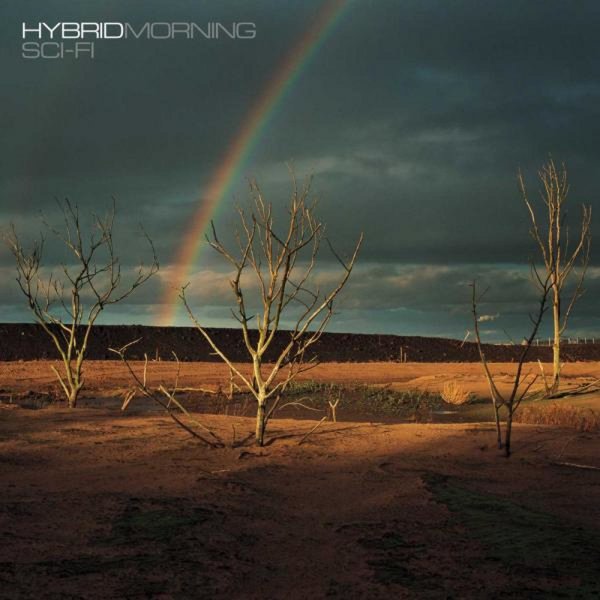 The impeccable new album Morning Sci-fi, part recorded in Russia and part recorded at their Swansea based studio in Wales, sees collaborations with Adam Taylor, NYC based DJ/remixer John Creamer, Kirsty Hawkshaw, the legendary Peter Hook (New Order) and The Hermitage String Orchestra, St Petersburg.

Hybrid vowed to explore the unknown and this, their second album, has done just that, eclipsing the original critically acclaimed debut "Wide Angle" and crossed boundaries. The unique new offering, a wonder clash, a crossbreed of beats electronic, rock + raw and a trademark orchestral sound.

"We've been listening to absolutely anything other than dance music," explains Healings. "I suppose that is because dance music is so ingrained into what we do naturally. We've been listening to stuff like The Doves, Radiohead, Soulwax, New Order and lots of jangly indie guitar bands and classical music, particularly the work of Arvo Part and Alexander Gretchaninov."

At the recent Breakspoll International Breakbeat awards, Hybrid proved to be making their mark on the ever growing global breakbeat scene, where they were nominated for five categories. Mike Truman was nominated and walked away with the best producer award 2003.

Having wowed both Miami Winter Music Conference and Fabriclive, with their astonishing new live set up, complete with groundbreaking visuals, Hybrid have introduced two unique talents - Adam Taylor (lead vocal and guitar) and Tim Hutton (bass) with original live member Alex Madge (drums).

The world's best bass player, Peter Hook (New Order), has co-produced and collaborated exclusively with Hybrid, on the two killer tracks "True to Form" and "Higher Than A Skyscraper". Hooky will make his debut stage appearance with Hybrid at selected + exclusive live shows across the country.