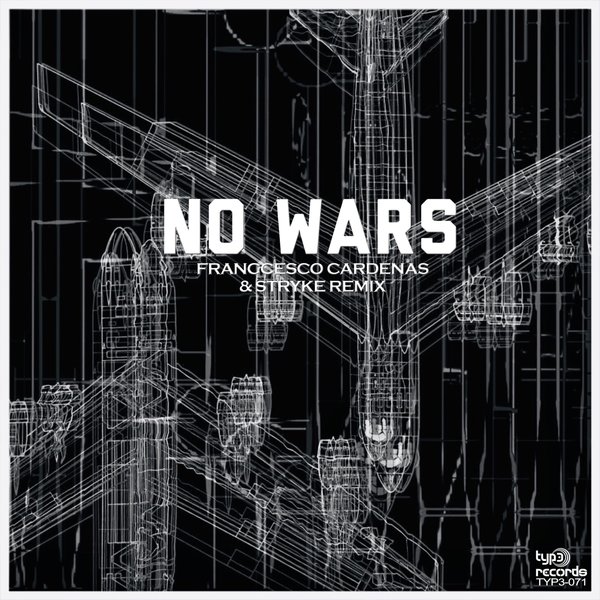 No Wars is an Anti-War four track EP consisting of three original tracks from Franccesco Cardenas and one hard hitting peak time remix from Miami's very own Stryke.
The original cut of "B52s Up In The Air Again" offers a dark acid tone with an epic sci-fi pad influenced by synths of the 80's. Stryke's remix of "B52s Up In The Air Again" drops you right into a peak time siren banger with the quality and feel only the legendary Greg "Stryke" Chin can provide.
"59 TomaHawks" is a driving track that was inspired by a press correspondent's field recording of the 59 Tomahawk missile strike. Slapping the Bomb is a bass slapping banger ready to go boom on the dance-floor. Music and Peace overcoming for No Wars.