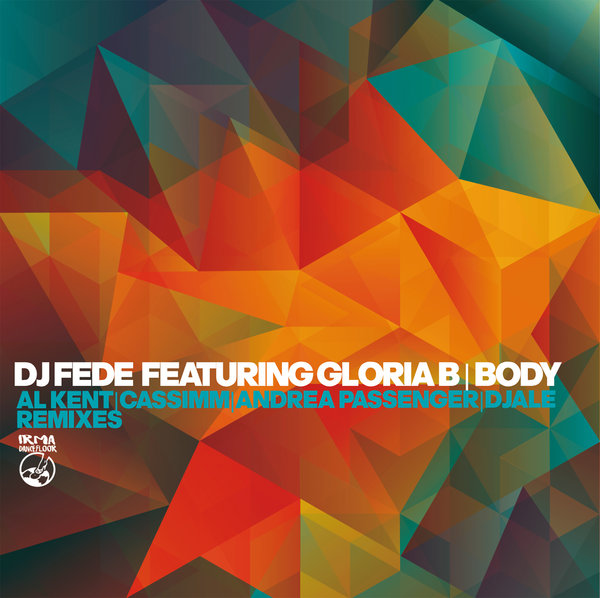 Dj Fede is one of the leading djs of the European black & disco funk scene. For more than 29 years he has been regularly attending the most important consoles in Italy, Spain, USA, UK, Holland and France. His dj-sets include new and past tracks, with black roots but with attention to new sounds.
This musical idea is well represented in the first single with our label. In fact a classic House from the 90s as "Body" you will listen to it in pure Disco-Sound, thanks to the participation of Cato (Bluebeaters guitarist and bassist of Africa Unite) in the 2 original versions.
The remixes are entrusted to Al Kent, indisputably the most important name of the disco and nu disco scene in Europe, to Cassimm world famous house producer, not forgetting the remixes of Andrea Passenger and DjAle. The voice is entrusted to the expert and very good Gloria B thanks to her vocal timbre perfectly in line with the musical idea of Dj Fede.


Italiano:
Dj Fede è uno dei djs di punta della scena black & disco funk europea. Da più di 29 anni frequenta regolarmenteo le più importanti consolle d'Italia, Spagna, Usa, UK, Olanda e Francia. I suoi dj-sets includono brani nuovi e del passato, con radici black ma con attenzione alle nuove sonorità.
Questa idea musicale è ben rappresentata nel primo singolo con la nostra label. Infatti un classico House dai 90s come "Body" lo riascolterete in puro Disco-Sound, grazie alla partecipazione di Cato (chitarrista dei Bluebeaters e bassista degli Africa Unite) nelle 2 versioni originali
I remix sono affidati ad Al Kent, indiscutibilmente il nome più importante della scena disco e nu disco in Europa, a Cassimm produttore house di fama mondiale, non tralasciando i remixes di Andrea Passenger e di DjAle. La voce è affidata alla esperta e bravissima Gloria B grazie al suo timbro vocale perfettamente in linea con l'idea musicale di Dj Fede.