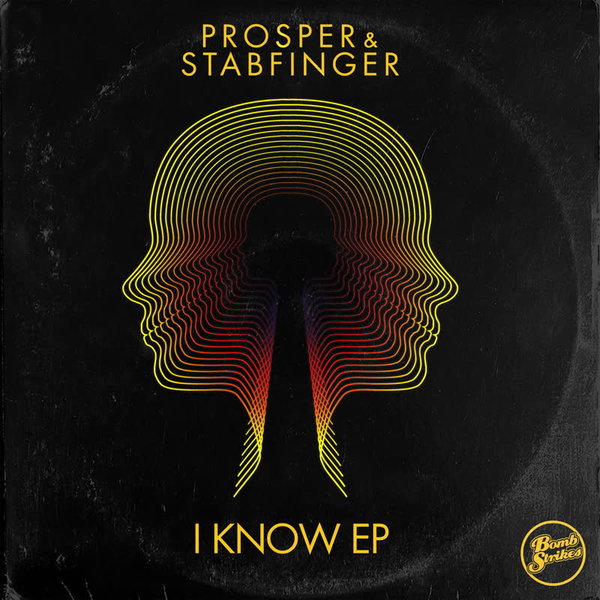 BOMBMUSIC065 | 2020-06-19
Prosper & Stabfinger are on a musical roll at the moment and their new 'I Know' EP on Bombstrikes is testament to that. After the success of their last release; 'In The Basement EP' which charted high in disco charts and was equally well received across the dance music spectrum, the French duo are back again with three tracks of P-Funk infused disco and dope hip hop rhymes with an all-star list of collaborations on board.

The title track from the EP sees the guys teaming up again with the legendary Ashley Slater and master of all things Funk, Georges Perin on a bass led disco groove. Both vocalists bring their A-game to the mic resulting in their distinctive styles playing off against each other perfectly. Next up is '2020 Hindsight', a moog funk-laden groove combined with old school beats and features the vocals of the exceptionally multi talented rapper, event host, writer and lyricist; EVeryman delivering vocals that not only stay with you but also superbly convey depth and a feeling that many of us can relate to right now. Last but by no means least is 'Funk Sauce' with the welcome return of another outstanding MC in the form of San Francisco b-girl and Hip-Hop aficionado Awoke, who is joined by funk musicians Death Town on this laid back groove that is the final ingredient to another fantastic release.