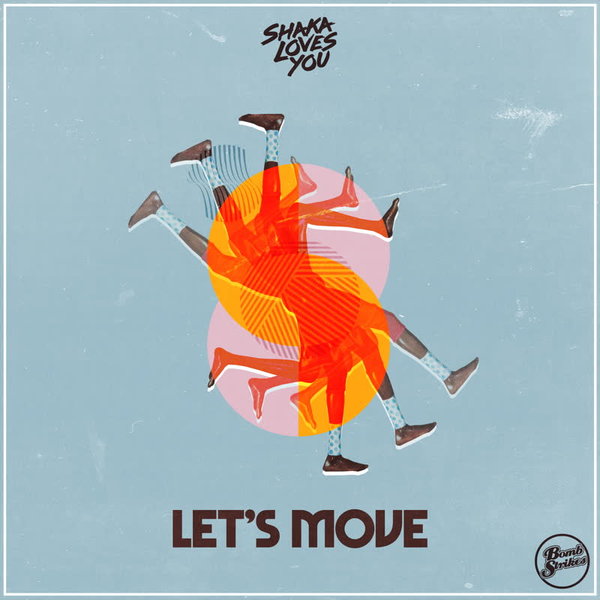 BOMBMUSIC064 | 2020-06-05
Glasgow duo Shaka Loves You are back with their 2nd release of 2020 on Bombstrikes and as you would expect from them now, it's a strong one. 'Let's Move' is an out and out pure disco anthem which will continue to push them forward on their quest for dance floor perfection. With previous releases gaining support from the likes of Defected head honcho Simon Dunmore, Glitterbox resident Melvo Baptiste, Nightmares on Wax and Shapeshifters to name a few, plus big radio love from Craig Charles, it's not hard to see why these guys are in big demand right now and really carving out their own place in the scene. Things have certainly changed this year for clubbing and before going into lockdown, their summer diary was already packed full of festival shows and club gigs. 'Let's move' was originally to be staple part of these shows. However, rather than delay releases and put things on hold, the Shaka guys have taken the party to their fans with their online weekly live stream shows such as 'The Lockdown Disco' or 'Sunday Brunch' and continue to do their monthly shows on Soho Radio. Feel good music which most certainly means things do not need to stop and music is not cancelled! 'Let's Move' is a perfect antidote to these testing times as Shaka Loves You continue to bring their party to the world.

There are two versions here to choose from with the original version delivering a club and driven 4/4 arrangement, utilising the hooks and that infectious vocal call to dance with feel good vibes! The duo's own 'Disco Rub' funks things out further and strips things back to create a raw but no less effective interpretation. A fantastic continuation of the pair's musical growth which leaves us excited for what the rest of the year holds for them.