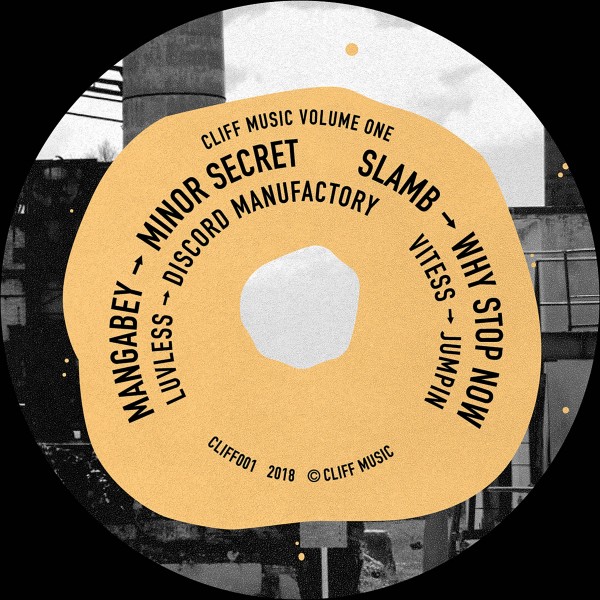 This is Cliff Music: A Berlin based label supporting and spreading the many facets of house music.
The mission is to give talented producers and friends a stage to share their vibes with the world.
Cliff Music kicks off with a four-tracker featuring the Aussie Slamb, French boys Vitess & Mangabey, and last but not least Leipzig's finest, Luvless.

The A side starts with a melodic summer anthem 'Minor Secret' by Mangabey, followed by Slamb's house-driven disco edit 'Why Stop Now'.
On the flip side, Luvless provides wobbly synthesizers over crunchy drums and grooves on 'Discord Manufactory'. Vitess closes the EP with a 90's and 2Step reminiscing dancefloor hit 'Jumpin'.