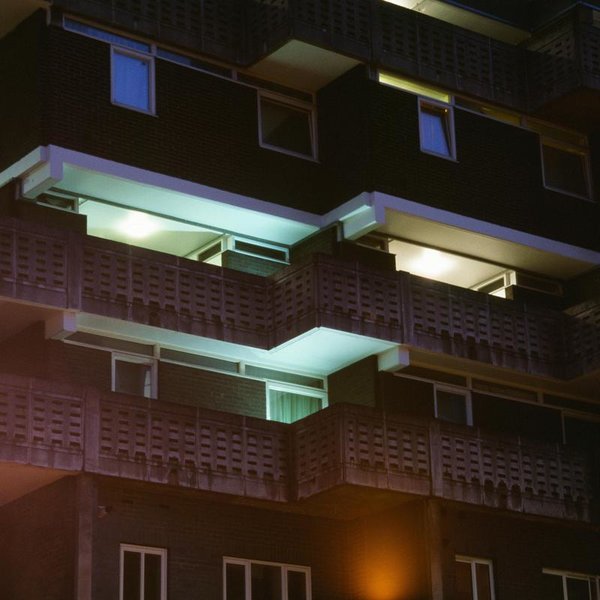 It's been a busy eight months since Dampé's debut on Dirt Crew Recordings. That time has seen the producer hold down monthly slots on Rinse FM, contribute a downtempo electronica/jazz edit to the S3A "Pages Remixes" EP as well as open big rooms for the likes of Surgeon and Blawan.

The intervening months have also seen the producer set up camp in the Rhythm Section studio in South East London, and the result of new access to studio gear can be heard all across "Garden" Compared to the debut "Peach Shuffle" this is a far more machine-led and darker listening experience. Snatches of acoustic instruments and space remain, but it's never long before the disembodied vocals and oversaturated classic drum kits return reminding you this is music best enjoyed in the club.

"A Basement, 10 Years Ago" started just there. A bass line dimly recalled from a long-lost 6am jam is sequenced on a weighty analogue keyboard, while syrupy R&B vocals dance around mbira and gangsa, all slowly building and building together. "727 and Arp Breaks" is a love letter to two of the producer's favourite instruments from the studio. A TR-727 and an Arp Odyssey collide across dubbed out stabs to form some very rolling breaks.

"Live Birds" serves as an interlude, where some simple chords progress in conversation with processed field recordings. "Garden" is the one for the dancers. Four variations play with the same melodic theme in distinct sections, with the second variation being the deepest and most floor-ready the whole record gets. "France" is a warped dub-come-hip hop beat that manages to conjure both Lil Jon and Yusef Lateef. "Sunday Night Machines" sees Dampé tame the box-of-physics that is the Arp Odyssey again with a sprawling meditation on two repeating arpeggios.

We approached Liverpool's finest ASOK (Lobster Theremin, M>O>S Delsin) for remix duties and to close out the record with a twisted bang. He turned in a propelling weapon that brings a whole new texture to the track listing. It's very 90s, very ravey and very raw, in a true IDM style. With this eclectic mix of sounds we are entering another chapter of the Dirt Crew story and we hope you dig it as much as we do!