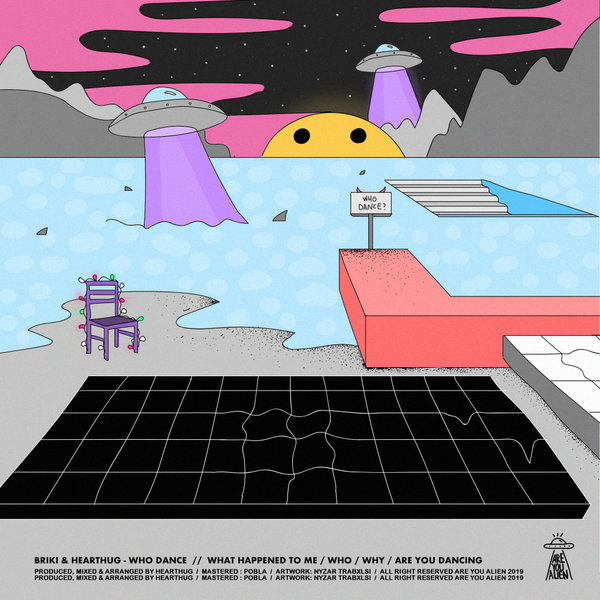 Are you alien's sound is starting to define itself; with this second EP. Briki and HearThuG are the perfect fusion in the parties and they are proving that they can also be part of the same EP by staying true to themselves.

This EP is a syncopation of broken techno, crowded kicks and tasteful breaks coming together. HearThuG is proving that there is no place for melodic sentimality unlike the Poems EP meanwhile Briki is all about restless sounds and drowsy alien-esque breaks.

Who dance is a mind-bending EP in the context of modern Club music's chaos who's going to make some aliens come around for a dance this summer!