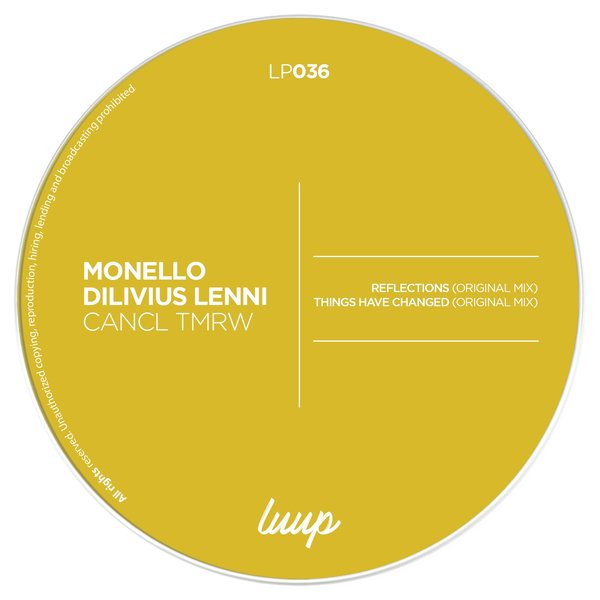 Next up on Luup are Monello & Dilivius Lenni who serve up two fresh new tunes. This pair often link together to great effect in the DJ booth at clubs around Europe and now they serve up real gold once more.

Reflections is a rugged jam with driving drums and a slick bassline that makes you move. Some atmospheric vocals are layered up top and the whole thing will sweep clubs off their feet. Things Have Changed is then a more house leaning cut with shuffling garage drums and warm bass. Female coos add soul and this is one to get the floor pumping.

These are two more vital tunes from this vital pair.