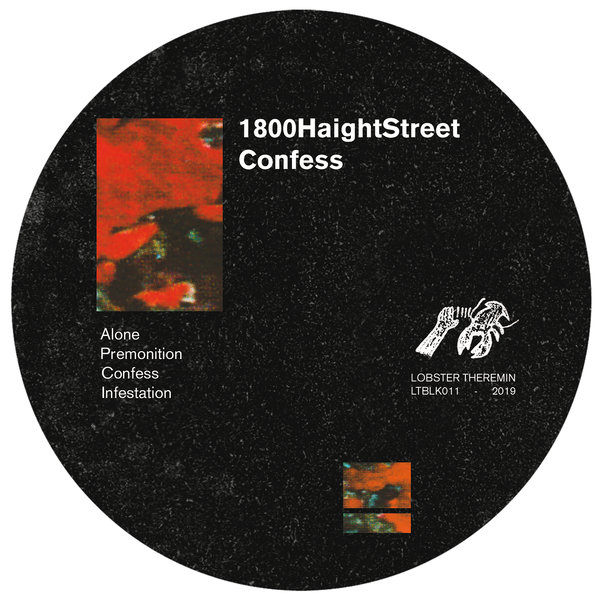 Following on from an exquisite album last year and a more recent dub techno workout on Mörk, 1800HaightStreet return to the Lobster black label for a mind-bending four tracker.

'Alone' tempts us into a dark and bleak industrial cavern with hallow pads and dusty snares, followed by thick, sludgy pads in 'Premonition' leading us into a swamp of spooky percussion and distant cries.

On the flip, 'Confess' combines insect-like melodies, shaking drums and nostalgic synths producing a feeling of reflection and to end, 'Infestation' is a frantic whirlwind of squeaky synth patterns and deep drums.