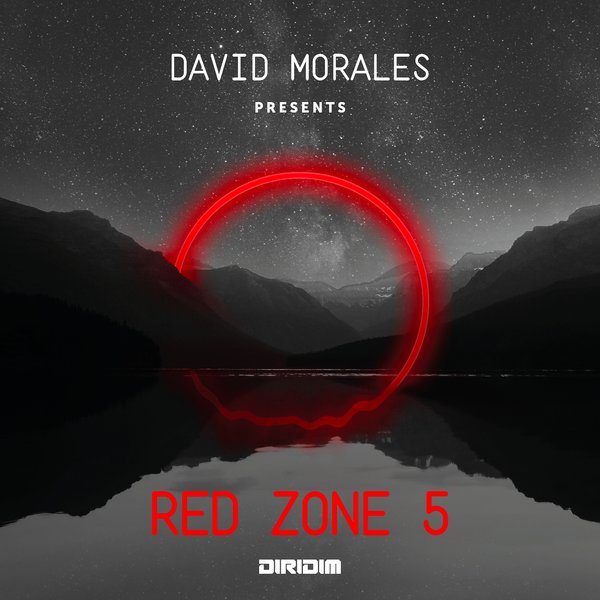 "David Morales presents 'Red Zone 5' is the new installment in the acclaimed series by the US born and now Italian-based DJ/producer. Released on DIRIDIM on 26 April and available exclusively first via Traxsource (all stores 5 May), 'Red Zone 5' features 6 essential club cuts: 'Wizz 1000', 'Higher', 'Mental', 'Running', 'Return Of The Lion', and 'Samsara'.
'Red Zone 5' is David's third release of 2019 so far, and follows his recent singles 'D-Tension', and 'Away From The Storm' (with Tamra Keenan). Support for these productions has come from Âme, Nicole Moudaber, Disclosure, Basement Jaxx, Catz 'N Dogz, Huxley, Cassius, Horse Meat Disco, and many more.
Considered one of the true masters, Morales has been reframing house and electronic music for four decades, building a musically rich and diverse discography that crosses multiple eras. What's in the name of this series? The answer lies back in 1989 in New York, where until 1992, Morales held a storied residency at a legendary New York club on West 54th Street, where he explored a more underground, experimental side to his sound: the Red Zone.
At the Red Zone the focus was on rhythms taken from the break of a song, equivalent to B-side dub mixes. He honed a very particular style, something nobody else in the US was playing at that time; and, if you wanted to hear trippy, progressive, dark and techy grooves, you went to the Red Zone on a Morales' night. It's with these nights in mind that David started the Red Zone Project volumes, the first of which came out on Def Mix and Rekids. This renewed interest in the sound and era of the Red Zone, together with David's new label DIRIDIM and a move to Europe, have inspired Morales to recreate the feeling of those NYC nights. Two more volumes of these hypnotising, stripped-down grooves came out on Def Mix, and a fourth on DIRIDIM. "