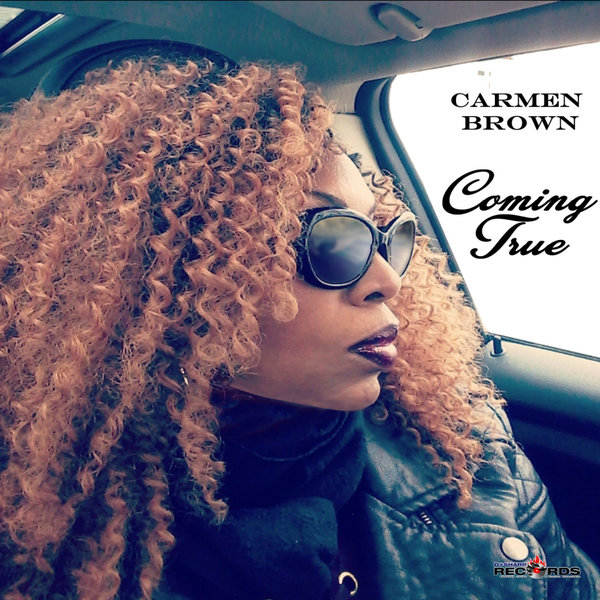 DSLW276012019 | 2019-04-20
Carmen Brown Presents to you. A Brand New Track entitled 'Coming True' Manifested
Produced by:
Super Producer JoeFlame
For D#Sharp records
------------- --------- ---------- --------
With 12 unique mixes, this Banger is sure to keep its listener wanting more. Listen and enjoy!


D#Sharp Records kick off 2019 with the marvelous 'Coming true' performed in grand style by Carmen Brown whose unmistakable vocals truly shine on this wonderful song produced by Joe Flame. Next to Joe Flame's very diverse truly stellar selection of interpretations the package includes absolutely stunning remixes by the likes of Stacy Kidd, Geoffrey C and Blizzard Beats all adding their signature truly beloved soulful/afro touch, making it next to impossible to pick a favorite version... Unquestionably, 'Coming true' will send shivers down your spine...
Spiritofhouse.com
D#Sharp Records AJFP- Facebook
Dsharprec@aol.com

CARMEN BROWN
Certainly no newbie when it comes to Dance/House or the industry of music in general. She is the consummate Business Artist. Over the years Carmen has been blessed to sing and perform on many National and European tours she has worked a plethora of Artist such as: Lolita Holloway, Barbara Roy (Ecstasy, Passion & Pain) Fonda Rae, Rochelle Fleming, (First Choice) Jocelyn Brown Boyd Jarvis, Adeva Paul Simpson and many more. Firmly Committed to Christ.