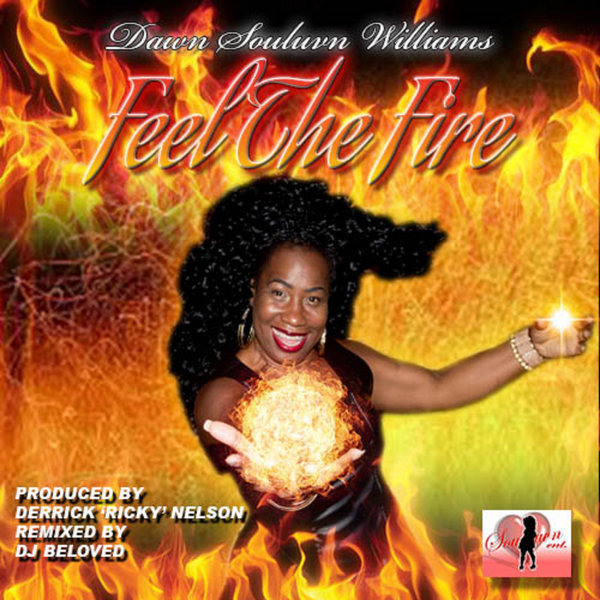 Dawn Souluvn Williams and Executive Producer 'Derrick Ricky Nelson' do it again! This time with some heat that's sure to start a wildfire! Already in Mainstream Radio rotation via 'DJ Antoine Qua' on 107.5 WBLS as well as it being a Firey floor stomper via The Party Packer 'DJ Steve Davis', 'Feel The Fire' has started to claim the hearts and souls of many. More fuel was added to this already Heated Fire by bringing 'DJ Beloved' (BPM) into the mix with a Soulful Underground Beat Dropping Explosive! Are you ready to 'Feel The Fire'?

*Cover Art By Anthony 'Smash' Tucker
*Produced and Vocally recorded at DRN Studio
**Special Thanks to DJ's Beloved, Antoine Qua, Steve Davis, and Anthony 'Smash' Tucker for their assistance in Spreading this wildfire early, as well as Derrick Ricky Nelson, Team Souluvn, Is That What It Is, and The Diamond Dee Show for their love, support and help (physically, mentally, spiritually and financially).