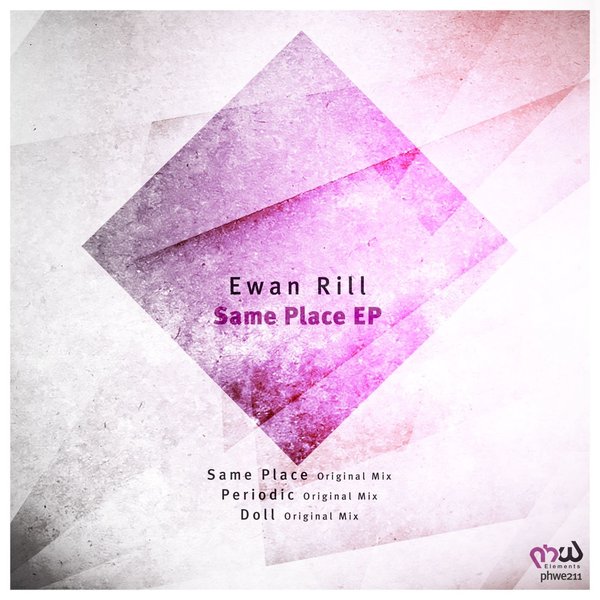 One of the most hard working guys out there, and been so for years is Ewan Rill, a producer that you probably have seen on any label out there in the genre that counts. From time to time he returns to us on our PHW Elements imprint, either on remix duty or as this time with a full scale EP that contains some superb driving and melodic productions. This time he is to showcase another 3 brilliant originals that he's selected for this release. We are of course as happy as ever to bring him back to the family.

First out is the title track of this EP, a really soothing and energetic melodic number named as "Same Place". With a lovely groove (as he always brings on to his productions), blended with a fine selection of melodic layers, he strives to send us on real progressive journey and we can't say less than that he is beyond expectation. It's a full on expedition that we think you would be interested in taking part of!

Second to that, another original takes on the challenge and delivers in full flare. With a stellar selection of pumping bass lines and that hypnotizing vibe of melodic embryos, he stunns us once again as this is a full plethora of tight elements that just layers up as smooth as it goes. It's surely another winner from him.

The third and final production on this EP is shortly called "Doll". It layers up with a superb groove that evolves from start to finish. That, together with another fine selection of melodic hooks, definitely reminds us what this superb producer is all about.

We are honoured to see Ewan Rill back on the label and we definitely feel he's a little bit of that extra that it sometimes takes. Let's hope you all enjoy what he's created to all of you!