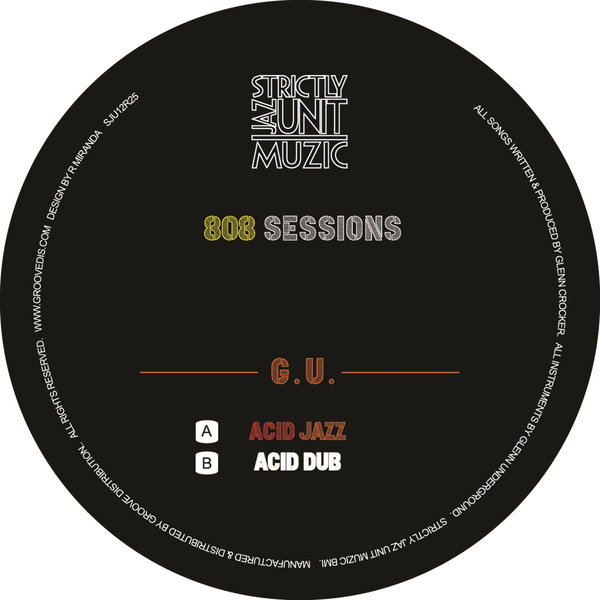 GU aka GLENN UNDERGROUND is back in the laboratory with 808 SESSIONS. GU's 808 SESSIONS features "ACID JAZZ" which takes House to its rawest form with bubbling 303 acid lines, 808 beats and GU style jazz chords. "ACID DUBB". takes you higher & higher.

* Mastering [Gorilla Oven Studio] Glenn Underground
* Instruments [All Instruments Performed & Arranged By] Glenn Underground
* Producer, Written By Glenn Crocker
* Artwork [Photography By] Ricardo Miranda
* Publishing Strictly Jaz Unit Music BMI
* Special thanx to Jesus, The True & Living God.