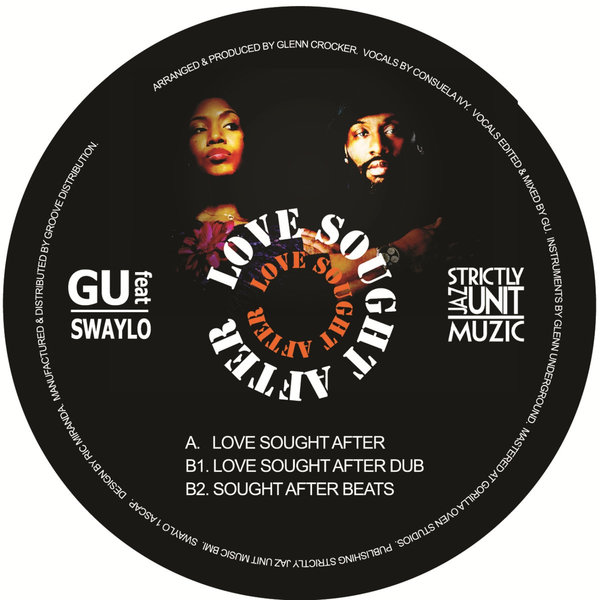 An exclusive SJU GORILLA OVEN studio find from GU aka GLENN UNDERGROUND & SWAYLO. SWAYLO'S silky soulful vocals and meaningful spoken word sonically intertwine with GU'S spacey music and powerful beats. This future classic has been in the works for over 13 years.



* Mastering [Gorilla Oven Studio] Glenn Underground

* Instruments [All Instruments Performed By] Glenn Underground

* Producer, Written By Glenn Crocker

* Vocal, Written [Performed] By Swaylo

* Artwork [Photography By] Ricardo Miranda

* Publishing Strictly Jaz Unit Music BMI

* Publishing Daughter Of The Sun Ascap

* Special thanx to Jesus, the true & living God.