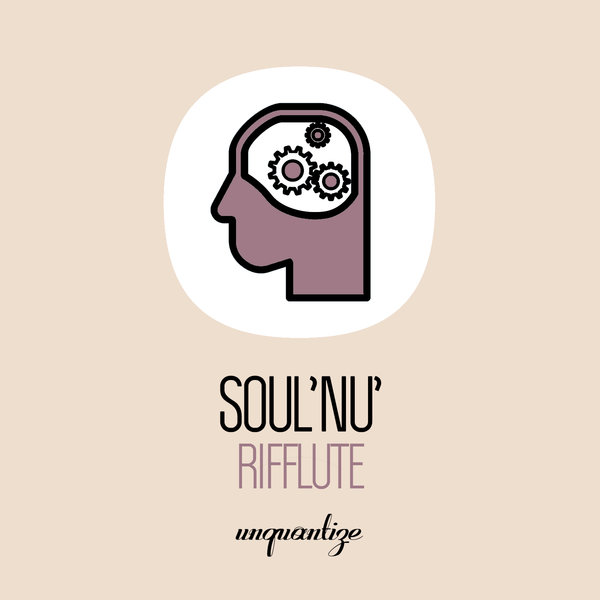 Soul'Nu' "Rifflute"

Written, Produced and Performed by Wise DJ
Mastered by DJ Spen @ Pavement Productions Baltimore, MD.

Unquantize is hyped about this killer afro beat cut from Soul'Nu'.
"Rifflute" is a straight smoker and is destined for instant dance floor success. Wise DJ delivers a production filled with banging drums, spoken word vocals, and live flute riffs. Trust us when we say that "Rifflute" will drive dance floors crazy with excitement!

UNQUANTIZE YOUR MIND & LET YOUR BODY BE FREE!!!!

01. "Rifflute"

Candice McKenzie "Yep, fab, I like this one a lot - thank you Unquantize"
Deli G "One For The Afroheadz"
dj booker t "cool vibe"
Dj Greg "N.I.C.E !!!"
dj groove "An Afro soul groove that makes you dip slip n move!"
DjPope "HOT TRACK"
EDDIE Boom "NICE GROOVE FELA ESQUE HOT WILL BE ROCKING THIS"
Geoffrey C "Soul island vibe!"
Gianni Junior "Love it!"
Gary LeMen "Funky. Full support"
Hippie Torrales "Loving the old school afro."
Jerome Hicks "funky"
Just Mo "Feeling this one. Will play it on my radio show."
Kristi Lomax (KPSL 90.7) "Afro Funkeeeeeeee!"
Mannix "large"
Master Kev "Dope!!!"
Mike Risk "Full support. Feeling this. This is a big tune!! Wil def play this."
Mind Street "Ready for the dancefloor"
Mr Mike "Nice release will play. Thanks"
NY House Radio "Very good! Thank you..."
Ollie Blackmore (Soul-Heaven) "Love this groove!"
Paso Doble "Full Support. Paso"
Robert Owens "Cool track"
Ronnie Herel (Mi-Soul) "Nice riddims!"
Russell Pollitt "Wicked summer vibes!"
Sahib Muhammad "support"
tedd Patterson "Wicked!!"