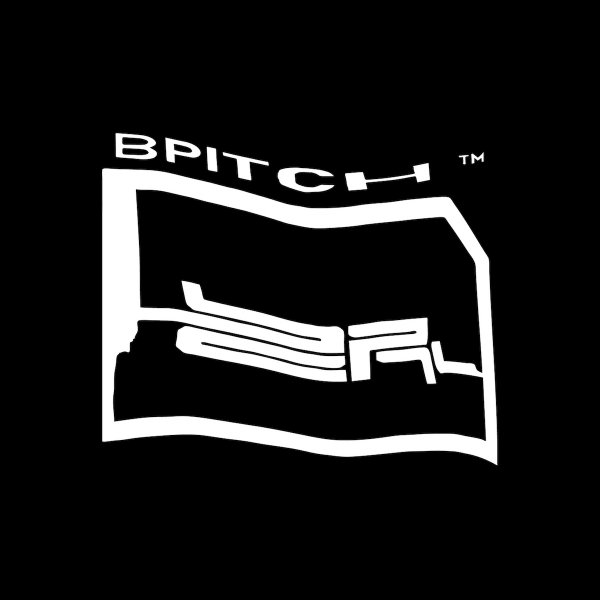 Label
BPITCH CONTROL
BPitch Berlin is a label in the truest sense of the word: a seal of quality. The BPC imprint is reserved for surprise parcels packed with music, style and identity. It's the banner for a global network of friendships, creative relationships and – let's not forget – parties. In short, BPitch Berlin is a strong brand for strong personalities.
A further sign of quality is emblazoned on the rear side of the label: Made in Berlin. BPitch Berlin is inextricably linked with the German capital and the energy released in the powerful reactions of its recent history. In 1999 Ellen Allien created an island of creativity in the centre of the city and its turbulent techno movement. This was a logical step after a series of parties, and its main initial purpose was to offer a space to fellow Berlin artists. This is where Paul Kalkbrenner, TokTok, Sascha Funke, Modeselektor and of course the label founder herself developed their unique sounds, and in some cases grew into global superstars.

In the years that followed Berlin became a global magnet for art and club culture. This had a two-way effect: the label's artists became known well beyond the city limits, and the roster absorbed more international talent. Since the mid 2000s BPitch Berlin has been regarded as one of the city's most important emblems, maintaining global friendships and relationships, organising regular showcases on several continents. Existing artists such as Kiki, Telefon Tel Aviv, Dillon, Aerea Negrot and Tim Xavier have been joined by new talent from all over the world: Maxime Iko from France, Boston 168 from Italy, Lewis Fautzi from Portugal.

In musical terms, the result is one of the most polyphonic chords ever struck by an electronic music label: techno, electronica, indie sounds, IDM, pop, beats, song writing, party! This pluralism of style stems from the unmistakeable voice of each individual act. The label's sound is an organic environment that has evolved to cater for diversity – what matters is music that moves: bodies, spirits, emotions.

You could think of the structure in the background as a brain: extremely well linked, hypersensitive, receptive to various impulses in different regions – and not something that can simply be switched off. The close-knit team at BPitch Berlin is constantly thinking ahead, scouring for new ideas, taking everything in. The label has its own booking and artist agency, and lots of time and care goes into merchandise and fashion. Its visual identity, which has been developed over many years of collaboration with the designers from Pfadfinderei, has played a key role from day one. Music isn't the only voice at BPitch Berlin – it's accompanied by graphic design, video, fashion and lifestyle. The label sends a signal through every channel.

And so, from those firmly placed roots, a global family has grown, keeping its home at a focal point of this ever-changing city. For as difficult as it is to imagine BPitch Berlin without Berlin, nowadays it's hard to imagine Berlin without BPitch Berlin. The two are the same: a piece of freedom.