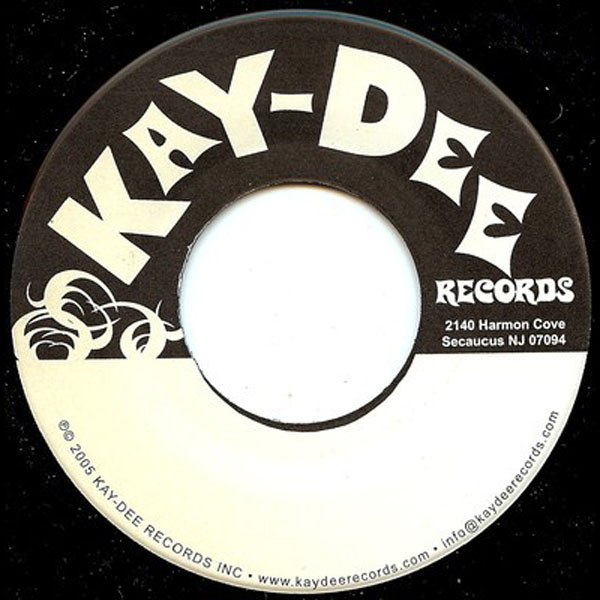 Label
KAY-DEE
IN 2002, KEB DARGE MEET UP WITH KENNY DOPE AT THE CANNES FILM FESTIVAL, WHERE "MASTERS AT WORK" HAPPENED TO HAVE A GIG. AFTER HEARING MAW'S TRACK "THE NERVOUS TRACK" BY NU-YOURICAN SOUL, KEB CHALLENGED KENNY THAT HE WOULD COME UP A FUNK VERSION OF THE TRACK. A SHORT WHILE LATER HE CAME BACK TO KENNY WITH "NERVOUS" BY THE MASTERSOUNDS. AND KAY-DEE RECORDS WAS BORN. KD-001 "NERVOUS" BECAME THE FIRST PRESSING ON THE LABEL IN 2003.
THE IDEA THEN BECAME TO FIND OLD MASTER TAPES AND PRODUCE NEW MIXES OF THEM. NOT REMIX OR MIX DOWN THE ORIGIONALS BUT TO RE-PRODUCE THEM TO GIVE THE COLLECTORS AND DJ'S A COMPLETELY NEW VERSION.
GETTING AFTER RICKY CALLOWAY AND BEING TOLD THAT THERE WAS NO TAPE, KENNY FOUND THAT HARD TO BELIEVE...CALLING HIM A SECOND TIME HE COAXED RICKEY INTO TRACKING DOWN THE TAPE AT A FORMER STUDIO. KENNYS GUT FEELING WAS RIGHT AND FROM THESE TAPES CAME "TELL ME" RICKY CALLOWAY, THE FIRST 12INCH TO BE PRESSED ON THE LABEL.
TEAMING UP WITH GABE ROTH (OF SHARON JONES & THE DAP-KINGS) ON ANOTHER PROJECT, KENNY AND GABE RECREATED THEIR VERSION OF THE NERVOUS TRACK AND CALLED IT " NERVOUS LIKE ME" BY THE DAP-KINGS.
THE LIST GOES ON AND ON.......
CURRENTLY KENNY "DOPE" GONZALEZ CONTINUES TO RE-ISSUE AND RELEASE OBSCURE 45'S WITH THAT 70S FUNK & SOUL FLAVOR ON KAY-DEE RECORDS. SO HAVE FUN BROWSING THROUGH THE EXISTING CATALOG AND BE SURE TO KEEP CHECKING BACK FOR ALL THE NEW 2013 RELEASES COMING SOON!!!!!