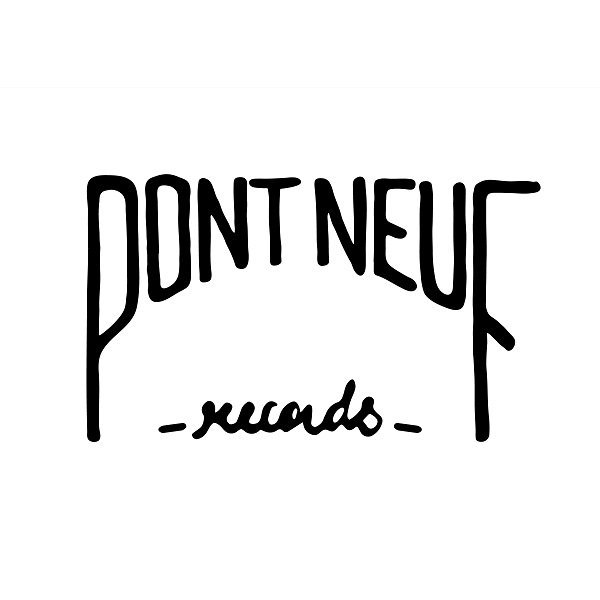 Label
PONT NEUF RECORDS
Pont Neuf Records has been operating since the beginning of 2016 with more than a dozen releases to its credit with EPs of young French producers from the new French house scene with support from the likes of Laurent Garnier, Todd Edwards, Detroit Swindle, Black Madonna or Folamour to name just a very few and has been defined as «one of the key labels of the French house scene» by Mixmag, and «participating in the renewal of the genre» for Trax Magazine.

At the origin of the label, a group of Parisian promoters decided to launch a compilation called Habemus Paname with a special vinyl pack, bringing together no less than 8 different artists including Folamour or Sweely, still unknown to the public at this moment. «A compilation full of great house productions from young emerging French talents» for Red Bull Radio; this release allowing Pont Neuf to highlight all the young producers who make up its musical touch, with the many infuences that inhabit it.

This compilation opened the doors of legendary clubs to the label including the Rex Club where Pont Neuf organized its very first label night and then its first birthdays. Subsequently, the duo ALVA released their first EP, «a first very promising maxi» for Tsugi Magazine.

In 2017, Pont Neuf celebrated its 1st anniversary with the release of Habemus Paname Vol. 2, gathering all the artists of the label on the compilation composed of two vinyls, followed by the first maxi of Tour-Maubourg - who quickly became «one of the most promising producers of the French house scene» (Trax Magazine) - the debut EP of TAOS and a new maxi from ALVA.


The following year, Pont Neuf published the third and final volume of its Habemus Paname compilations for his second birthday, followed by Cosmonection's and KX9000's rst EPs signed on the label as well as the new EPs of Tour-Maubourg and Madcat. In the same time, the Parisian team starts a residence at the Rex Club to celebrate its releases and inviting many international producers among the most exciting of the moment.

In early 2019, Pont Neuf published new maxis from ALVA and Cosmonection - «one of the most fast-rising producers at the moment» according to Mixmag - and unveils for its third anniversary a new compilation named 3615 Disco as well as the second EPs from KX9000 and Madcat.

While a decade is closing, Pont Neuf celebrates its 4 years by bringing together once again several producers from the new French house scene on a new compilation that could be defined as the flagship of this generation: Hexagonal Club.