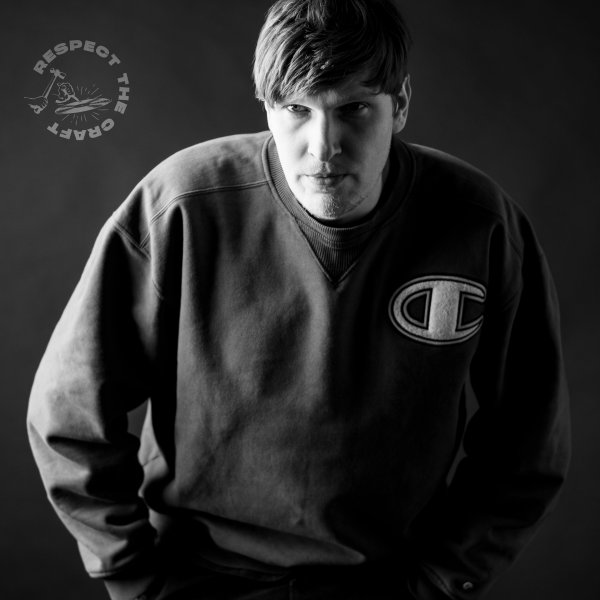 Artist
TRIPMASTAZ
Andrew 'Tripmastaz' Guyvoronsky is a DJ/Producer hailing from the Detroit of Russia - Chelyabinsk.

Trip has devoted his life to electronic music since his early childhood. This led to first experiments and compositions at the age of fourteen and a professional DJ career since '99. Through numerous local gigs and parties he developed his sound into a non-classifiable style on its own which gained attention outside of his motherland and brought him first releases on labels such as Morris Audio (Switzerland), U-Freqs (UK), Proton (US).

In 2010 Andrew got on the radar of house music heavyweight legend - DJ Sneak, who went on to release three EPs from Tripmastaz on his own label Magnetic Recordings. The works received positive feedback from top DJs in the game, with one of the tracks being licensed by another Chicago House legend - Derrick Carter, for his Fabric compilation,and then again for DJ Sneak's installment of the series!

Andrew's impeccable number of releases in the last few years includes records on such labels like Real Tone, Be As One and Cecille. The growth of adherents led Tripmastaz to establish his own label Plant 74 Records, with its releases constantly played and charted by top DJ's worldwide, and one of the latest being licensed to compilations like !K7 DJ-Kicks by Maya Jane Coles, Nick Curly's Kehakuma and Hector's 1Trax. One of the latest Tripmastaz's singles, 'Roll Dat' included remixes by DJ Sneak and Loco Dice and received a heavy buzz on another download site's top downloads.

Tripmastaz expands his craft further as part of the Special Case duo; their first two releases appeared onDroog's Culprit, L.A. and Tiefschwarz' Souvenir imprints.

In 2013 Tripmastaz acquired the unique position of being a representative for DJ Sneak's I'm A House Gangster movement and at the same time has been signed to Richie Hawtin's Minus imprint with his debut record slated for release soon.

As a DJ, Tripmastaz already holds a residency at the best roof-top parties in St. Petersburg and at Moscow's finest terrace - Techno Gipsy while travelling worldwide.


Karma
Tripmastaz Olds Koolie Remix

(6:23)
2023-01-27

2022-12-26

2022-12-26

2022-12-26

2022-12-26

2022-12-26
2022-12-23

2022-12-16

4 Haus
Tripmastaz Extended Remix

(8:40)
2022-11-10

2022-10-28