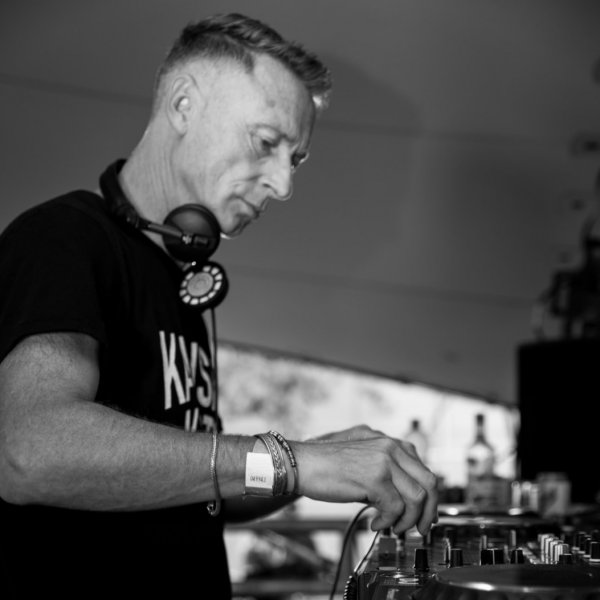 Artist
ABEL
"Rough Or Smooth" offers an emotive body of electronic songs. A taste for deep, electronic house music & a passion for traveling for over 30 years set Abel's table with a full plate of inspiration enabling him to dive deeper into his music production.
The album features few with Abel standing strong as the main sound provider, he invited old friend and former studio partner 'Craig James' to participate and also called in 'Marcel Myrtil', a soul vocal artist from West London now living in Sweden. The album also sees a cameo appearance from his 8 year old son 'Elliott' who is showing a great interest in the making electronic music. 'Atjazz' also features and has been key to guiding Abel through his process and assisting with additional keyboards and production within the album.
Son of a jazz musician it's really no wonder his music carries depth, emotion and style but it does carry a defining moody European 'Deep House Sound' circa 1998. An early drifter and never finding complete comfort or settling for living in place for too long, he found peace in moving continuously through Europe in his early adult life, mainly through France, Austria and Holland. Years later, a chance meeting in Croatia connected Abel with Atjazz and in 2014 they linked up and worked on two singles, These releases were suspended pending an album in the making and "Rough Or Smooth" was born!
This is a true journeyman's Deep House album, generating evocative and stimulating sounds for both the clubber and the specialist looking for a little more depth in their House Music collection.

2020-09-18

2020-09-04

2020-09-04

2020-09-04
2019-12-25

2019-08-02

2019-08-02

2019-08-02

2019-08-02

2019-08-02