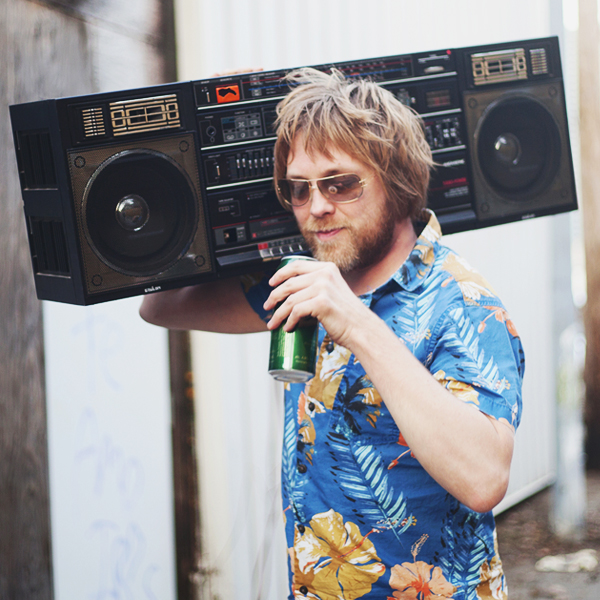 Artist
SPINDEMAN
A family outing to a club ended in tragedy for young Martin Paradis. Getting out of the club where the music was so boring and dark, Martin and his parents were approached by the club promoter. Not happy because the family was leaving saying that the dj sucked as he was playing dark techno and nobody was dancing, the hoodlum - called "Evil Minimad" by his disciples - knocked Martin's parents with a Technics SL-1200 turntable and turned them into techno dark zombies. As he looked at his parents, Martin swore to avenge and save them. The only way he could do it was to become producer and dj to play real great club music in a positive mind. So he bought himself studio gear, got to work and became : Spindeman.

A few years passed before Spindeman captured one of Evil Minimad's dark dj and took his place on the decks in a surprise gig for his parents. For the first time, his parents and friends were really dancing, smiling and having fun. After saving his parents and their friends during this gig playing many kinds of great house music, Evil Minimad and all the dark forces realized that they were facing a real enemy, Spindeman, who can now save the people who became techno dark zombies listening to dark electronic music played by this group of djs, producers and promoters.

Over time, Evil Minimad looked for a solution to combat this party and Jackin, Funky, Disco, House Music superhero. In his fight, Evil Minimad realized he had to ally with "Super Ficial", a dj who constantly clones himself and has the super power to hypnotize people by playing insignificant music using no headphones, arms in the air without touching any buttons!

2018-11-08

2018-10-05

2018-08-31

2018-07-11
2018-05-30
2018-03-29
2018-03-15
Music
Original Mix

(7:15)
2017-12-11
2017-12-01
2017-07-21