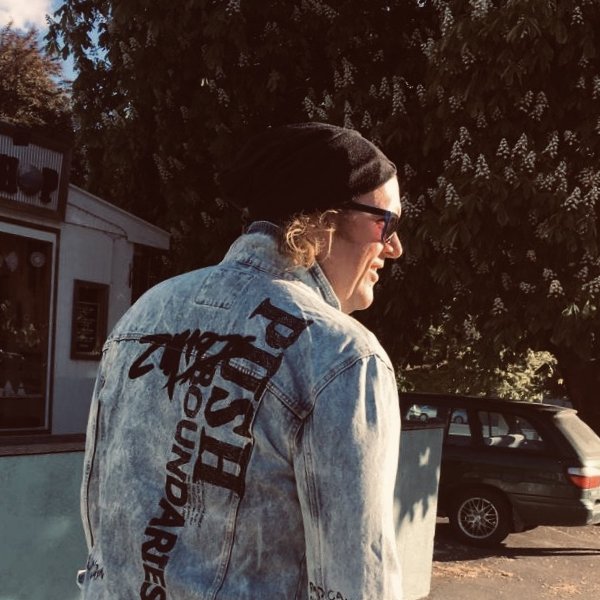 Artist
MIGHTY MOUSE
As a DJ Mighty Mouse has built up a reputation of delivering high energy, eclectic, disco infused sets.

The end of 2018 saw Mighty Mouse invited to DJ at Horse Meat Disco's infamous Sunday night gathering – an accolade he considers one of the highlights of his career, further endorsed with an invitation to return. Equally at home playing a pure disco set or an all house set, Mighty Mouse is always focused on the dance floor, that's the star of party.

2018 saw him propelled to the forefront of the current renaissance of Disco with his new single The Spirit released on Glitterbox Recordings. Premiered by BBC Radio 1's Annie Mac who made it her Hottest Record In The World, the love continued across the station with support from Danny Howard and Pete Tong.

DJ support is vast; Horse Meat Disco, Francois K, Dimitri From Paris, Mousse T, Groove Armada, Felix Da Housecat, Roger Sanchez, Paul Woolford, Riva Starr, Sonny Fodera, Mark Knight, Joey Negro, Carl Craig, The Magician, Richy Ahmed, Joe Goddard (Hot Chip)… the list goes on. It even got props from DJ Sasha.

Annie Mac 'MATE! This record gives me so much joy!'
Pete Tong 'One of the breakout tracks from the summer'
Horse Meat Disco 'BIG BIG… HORSE MEAT DISCO ANTHEM'
The Magician 'Go Matthew Go!'
Mousse T 'HUUUUUUUUUUUUUUGE'
Paul Woolford 'Monstrous disco devastation with great production''
Dimitri From Paris 'Peak Time Stuff'
Groove Armada 'Big Tune'

But where did it all start?

His formative musical years were spent under the guidance of his older brother, who's eclectic tastes ranged from ABBA, New Order and Blue Monday to The Cult, Sisters of Mercy and the Dead Kennedys. His discovery of Pete Tongs Essential Selection led to his infatuation with house music and electro.

He started building his reputation remixing and editing the likes of Gill Scott Heron, Gorrilaz, Prince, Kate Bush and ABBA… all of which have stood the test of time. He's scored countless number 1 positions on the Hype Machine, more recently with his band Du Tonc (formed with Australia's Matt Van Schie of Van She fame). Their first single Darkness appeared in the Hollywood blockbuster Entourage and they were named as one of Hype Machines One's To Watch.

"After all this time, I'm still finding tracks I've never heard of, that's what I love about disco… for me it's timeless, has little rules and covers so many genres".

If you listen to his productions, there's always a disco undertone. His love of the 80s, electro and house also all shine through. 2019 with see more edits, more remixes and of course the follow up to The Spirit.

2020-09-11

Flame
Mighty Mouse Remix

(3:36)
2020-08-28

2020-08-28

2020-06-19

2019-12-06

2019-11-22

2019-09-20

2019-06-28

2019-05-10

The Spirit
Mark Broom's Club Rub Extended Remix

(6:53)
2019-05-10