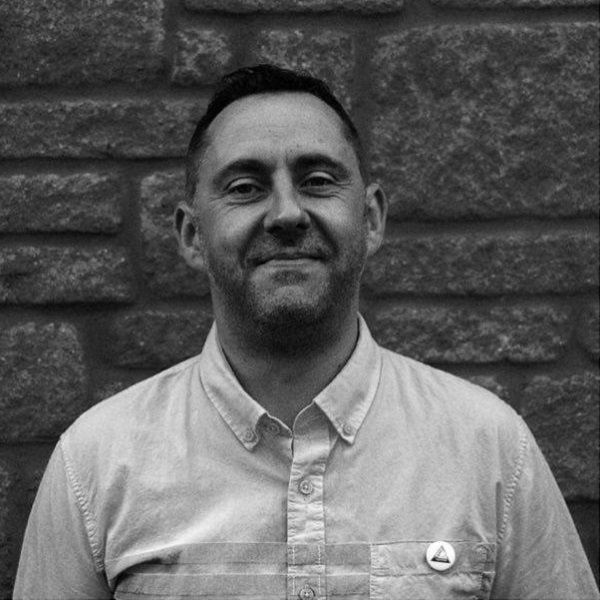 Artist
LIL MARK
After buying Kerri Chandlers Atmospehere ep in 1993 life hasn't been the same for Mark Currell aka Lil Mark. Avoiding all the "shit" that was being released in his native England, Mark followed his heart and his soul which led him into the sounds of American house. It has been a love affair that continues to this day as Lil Mark produces and plays a distinct sound.

Spending the majority of his teenage years clubbing, Mark discovered the likes of MAW, Tony Humphries and Kerri Chandler through the records he would buy. The one fine night in his home town of Bristol, Mark's life took a different twist when he heard Tony Humphries spin. He played a record called Do by Glenn Underground which revitalised his interest in House music and sparked a fascination for the sound of Chicago.

While being aware of the Chicago house scene, Mark didn't really understand that jackin' Chi-town sound until he saw Derrick Carter play the first of the space parties hosted by Luke Solomon and Kenny Hawkes. He was just 18 years of age and although he had two years experience behind the decks, Mark had never seen anything like what Derrick Carter was doing. " It's an unexplainable thing," he says.

Mark started widening his horizons and before he knew it he was in Chicago living with Derrick Carter, Chris Nazuka and Timothy Schumacker. He spent the next three months touring the U.S with Derrick Carter visiting very reputable clubs including what were then the Twilo and the Shelter in New York not to mention many more clubs in Chicago, Miami and San Francisco. The journey broadened Mark's horizons and he had the opportunity to meet and hang out with the likes of Iz, Diz, DJ Sneak, Gemini and Mark Farina.

He returned back to England and began making a name for himself as a dj and producer. In 1998 he teamed up with Rob Mello to produce Love Shared Mark took the original and twisted it into a slice of Lil Mark magic which went on to rock dance floors around the world and earn him massive respect from the worlds leading dj's including Stacy Pullen.

The success of that track led to Mark's next release, the At That Place ep on Derrick Carters label Classic Records. That four track ep showed off Marks impeccable skills as a producer and lifted his status around the world. With its quirky bleeps and deep bass lines, At That Place was a hit with deep house dj's.

More work followed including a second collaboration with Rob Mello as the Detox Twins on the Music For Freaks label. Mark believes making music is a personal achievement that takes lots of time and patience. He doesn't believe in making music for the sake of it, he is more intent on producing good quality releases that will touch people.

It's the same with his djing he says. "I've been around for a while and maybe I might drop too many classic('s) but I do it my way the same as Derrick Carter does it his way and for that reason I may be unique or just a freak!"

Mark has played around the world including gigs in the United States, England, Germany and Australia where his recent tour left crowds mesmerized. At the El Barrio party in Melbourne, Lil Mark played an amazing four and half hour set of Chicago house that left the packed club begging for more, over an hour after closing time.

2020-12-18

2020-12-11

2020-10-23

2020-06-19

2020-06-19

2020-06-19

2020-05-28

2020-05-28

2020-05-28

2020-05-28