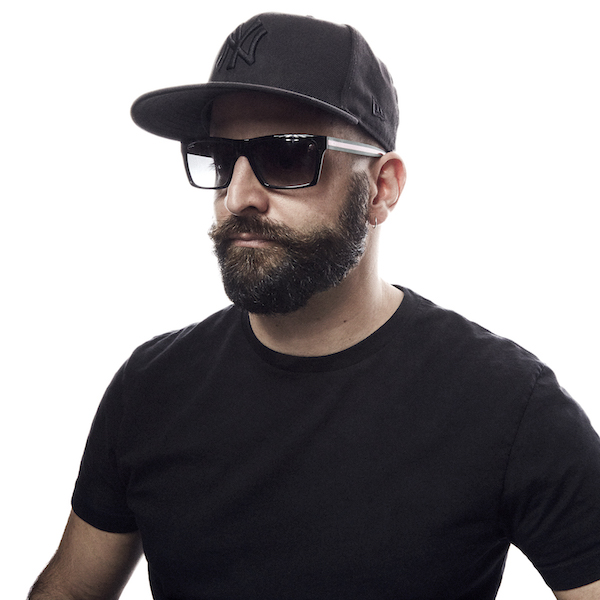 Artist
MING
When it comes to change, you either get on board or get left behind. No one knows this more than MING. Flipping the script is second nature to this New Yorker. In a city with an ever-changing soundscape, MING remains versatile and adept: essentially a way of life for the producer, songwriter, remixer, DJ, and musician.

In the mid-90s, he was one-half of the pioneering electronic duo MING+FS. Playing guitar, bass, keyboard, and turntables, MING toured the world and gave international audiences an introduction to electronic music, opening up for acts like Sting, RUN-DMC, and Moby.

Over the last decade, MING has pulled the studio more into focus, while still keeping a hand in the touring life. He remixed singles for a star-studded lineup including Beyoncé, Lady Gaga, Katy Perry, Ellie Goulding, and Black Eyed Peas. His original tracks climbed the charts, scoring four Top 40 trap remixes. Collaborations on singles like "Disintegration" from Le Castle Vania for deadmau5's Mau5trap label and "King Kong" for Steve Aoki's Dim Mak Records staked claim on dancefloors worldwide. MING received a Grammy nomination in 2014 for the remix of Crossfingers' "Falling Out" (featuring Danny Losito).

No doubt you've heard MING at the club or festival, but his work continues to percolate elsewhere. Habitat Music-MING's music production company-supplies original music to the advertising, film, and television industries. Some of his work has been featured on TV shows such as CBS's "CSI: Miami" and "CSI: NY," HBO's "Sex and the City," and Showtime's "Weeds." Brands like Sears, Nissan, Chevy, Burger King, Nokia, AT&T and Doritos have also leveraged MING's cutting-edge sound for their global advertising campaigns.

MING continues to break through in 2016: MING Presents Warmth, which will solely focus on house music, can be heard on Dash Radio, the Main Stage channel of dl.fm, and Future.fm and his mixes now appear on Music Choice, America's premier music and video on demand provider. Each month, listeners will hear new releases and remixes on the Hood Famous Music label, plus club dates updated on the regular.

2021-12-03

2021-11-12

2021-10-29

2021-10-29

2021-10-01