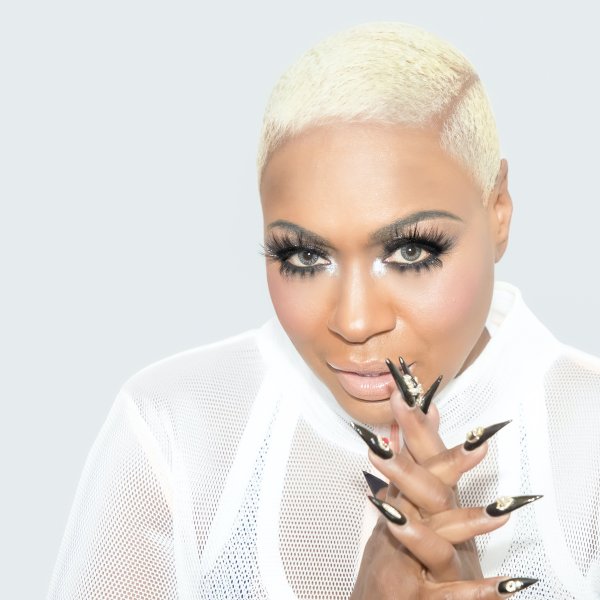 Artist
ULTRA NATE
In her two decades of making music, Ultra Nate has remained a musical chameleon, embracing a variety of sounds, from R&B/hip-hop, soul and disco to house, rock and electro-pop. Her reasoning for doing this is quite simple: "I hate boxes," Nate says. "Where's the fun in being totally predictable?" She continues, "It's always important to experiment and be a bit of a maverick in your [musical and personal] stylings. Win, lose or draw, when it's all over, people will respect you more if you don't always play it safe." Indeed.

Twenty years after sashaying onto international dance floors with the club anthem, "It's Over Now," Nate stands tall and proud, proving that artist longevity, though not common for singers of dance music, is alive and well—and a real possibility for those willing to work hard for the money.

In 1997, after switching labels, from a major (Warner Bros.) to an independent (Strictly Rhythm), Naté had the biggest success of her career with the worldwide smash single, "Free." The anthemic track topped Billboard's Hot Dance Club Play and Maxi-Singles Sales charts before crossing over to Top-40/dance radio. In England, "Free" became a Top-5 pop hit; in Switzerland and France, it went Top-10; and in Italy and Spain, it scored a bull's-eye, reaching the pole position of the national pop charts.

When asked if there is one moment from her two decades in music that will be forever embedded in her mind, Naté pauses. Smiling, she says, "It was in 1998 when 'Free' had hit its stride. I was performing at an outdoor festival in front of 300,000 people. Midway through the song, I had the sound engineer stop the music so that I could hear the people sing the song a cappella. It was a sea of 600,000 hands in the air, singing a song I wrote—a song that came from my one little self."

Well, this "one little self" continues to move forward with several currently smoldering collaborations and a new full-length due in 2011. "I want to continue to be in your face," says Naté. We wouldn't want it any other way.


2018-12-28

2018-10-26

2018-08-31

2018-06-29
2018-05-11

2018-04-13

2018-01-26
Over Me
Quentin Harris Re-Production

(7:58)
2018-01-12
Over Me
Louis Benedetti Club Vox

(6:31)
2018-01-12
2018-01-12