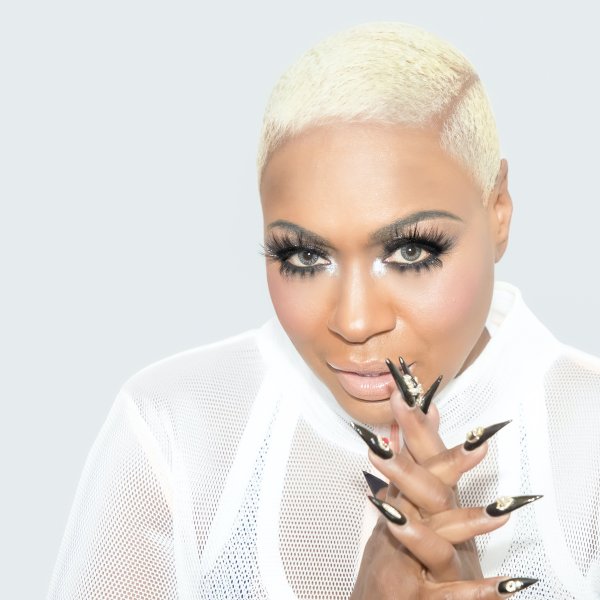 Artist
ULTRA NATE
Baltimore singer/songwriter/DJ/producer and music legend Ultra Naté has long been adored by electronic, dance and pop fans since the early 90's. Ultra is celebrating her 30th plus year in the game having debuted on the scene in 1989 with the with the early underground favorite, It's Over Now and her revered 1990 album, Blue Notes In the Basement which spawned the hits Rejoicing, Deeper Love, Scandal and Is It Love? Ultra was one of the first house music artists signed to a major label deal when she inked with Warners UK.
Three decades on with massive crowd stompers such as Twisted, Automatic, Party Girl, New Kind Of Medicine, Found A Cure, How Long (Ultra Flava) and the Top 10 pop nugget, If You Could Read My Mind (with a 2023 "exclusive remixes" release celebrating its 25th Anniversary), 2023 finds Ultra Naté joyously celebrating the enduring anthem Free's 25th anniversary and ushering in her 10th album titled, ULTRA.
She is honored to be considered an icon of the Dance and LGBTQI+ communities worldwide and named as one of Billboard Magazine's Greatest of All Time *Top Dance Artists along with having three entries in the music industry bibles respective Greatest Of All Time *Top 10 Dance Club Songs.
In the Summer of 2020, Ultra was the only top charting female when the perennial classic Free made the coveted Top 10 'Best Ibiza Anthems of All Time' list from Tomorrowland's influential One World Radio. During 2019s unprecedented global World Pride celebrations, Free was universally named one of the Top Pride anthems of all time.
Coming off the back of the Ibiza Classics tour with dance maestro Pete Tong, Jules Buckley and the Heritage Orchestra that won rave reviews and a historic performance of Free at a sold out Wembley Stadium for Women's Euros 2022 alongside Becky Hill and Stefflon Don, Ultra Naté's vocal stylings and song-writing has provided fans with over 30 years of pure anthems that continue to stand the test of time.

2023-09-15

2023-09-15

2023-09-15

2023-09-15

2023-09-15

2023-09-15

2023-09-15

2023-09-15

2023-09-15

2023-09-15