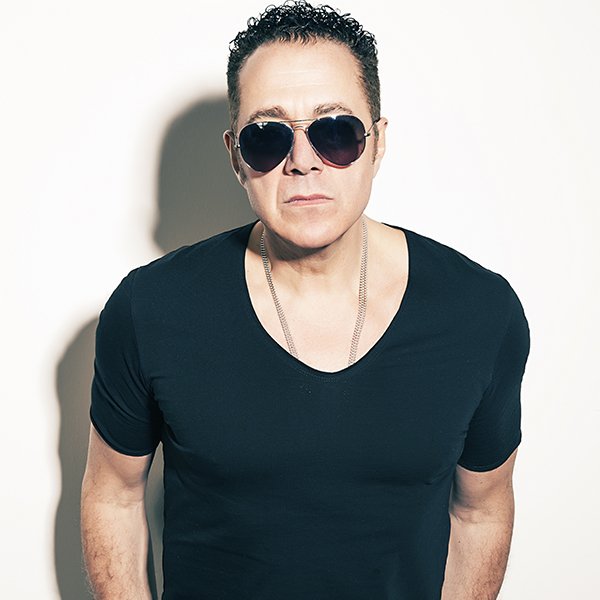 Artist
JOE T VANNELLI
Dj, remixer, records producer, one-night and club tour creator with his party Supalova, speaker and music selector with his radio show Slave To The Rhytm. In summer 2013 Supalova was scheduled in Formentera, every tuesday in July and August. Now Supalova is celebrated every week-end in Italy and broadcasted live on radio m2o.

It's impossibile not to think to Joe T. Vannelli, if you wanna think to a polyhedric and transversal dance artist. His house music is worldwide appreciated: several times his radio show Slave To The Rhythm is the most downloaded in Itunes library. From february 2011 STTR is broadcasted by radio m2o (the most important italian dance radio), every saturday from 7 to 8 pm. This spring STTR will celebrate its 450th episode. Now STTR (uk version) is broadcasted in United States, United Kingdom, Canada, Sweden, Netherlands, Red Sea, Spain, Bulgaria, Argentina and Greek.

With his recording labels e has remixed legends such as Masters At Work, Danny Tenaglia, David Guetta and Ginuwine ft. Timbaland & Miss Elliot. Top dj's and top artists to be added to Giorgio Moroder, Bohannon, Thelma Houston, Space 2000, Bobby Brown, Mark Morrison, Eartha Kitt and produced Robert Miles, Spiller, Pink Coffee, Justine Mattera, Nina Moric, Csilla, Rockets, Kronos, Hotel Buena Vida.

Anything else? His voice was used for tv and radio spot for Smart, Lotto, Fiat, he was testimonial for brands like Burn, Mtv, Camel Yahama (Yamaha), Axe, Robe di Kappa, Levi's, World Dj Fund. He won 1999 Dj Awards in Pacha Ibiza for his contributes to the dijing industry. The first Italian dj to win Dj Awards.

The best thing is to follow him during his worlwide djset and his radio show, and repeat his favourite slogan, "House Forever"...
2018-01-19
2017-12-04
2017-11-28
2017-11-17
2017-11-17
2017-11-17
2017-10-20
2017-10-20
2017-10-20
2017-10-20